Home
/
Defence and security
/
/
Recommended
Parshin S. A., Gorbachev Y. E., Kozhanov A. "cyber Warfare is a real threat to national security?"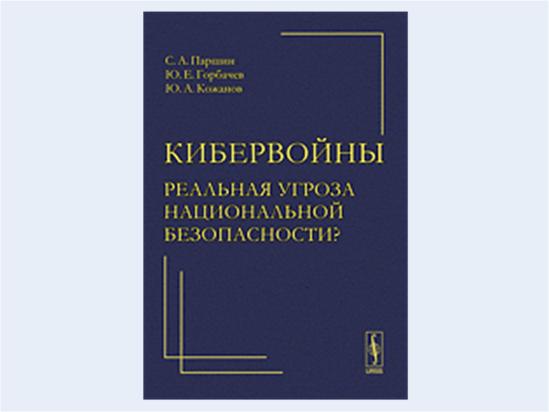 In this paper we consider the complex issues associated with the emergence of a new sphere of confrontation between States --- warfare in cyberspace. Presents an analysis of the development of the conceptual bases of the development of the doctrine of waging cyber warfare, major organizational events in the U.S. military with the aim of ensuring national cyberspace protection and the formation of a complex of forces and means for carrying out offensive cyber operations, defensive and intelligence of nature. Describes the conceptual basis of information and cyber operations of China.
The work is intended for use in the educational process of civil and military educational institutions as a teaching tool. May be of interest for specialists in the sphere of ensuring national security in modern conditions.
2011. 96 p. 171 rubles.
ISBN 978-5-396-00329-3
Introduction

Chapter 1.

Operations in cyberspace as an integral component of information operations in the USA

Chapter 2.

Development in the U.S. the national doctrine of the cyber war

Chapter 3.

The main provisions of the promising doctrine, cyberwarfare USA

Chapter 4.

Development in the U.S. armed forces organizational structure of confrontation in cyberspace

Chapter 5.

Conceptual foundations of information and cyber warfare China. Forms and methods of warfare

Conclusion

App. Significant incidents in cyberspace from may 2006 to July 2010
The book is available in the online store: