Home
/
Defence and security
/
/
Other
The fake news sites are leased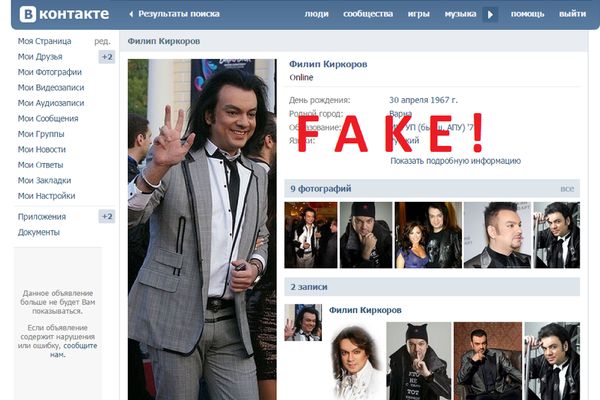 The news, which many are published every day — to put it mildly, not always true. In some cases, this is anecdotal, which can be used as a tool to achieve a variety of purposes, political and commercial. This tool is used by both individuals and large corporations.
Fake news are widely used as political and ideological propaganda that are published for a wide readership. The materials are published on specialized resources, which are many. And they, as it turned out, can even be rented.

Resources fake news are typically used to influence socio-economic processes, as well as politicians. Timely posting of materials, albeit fake, can help inflate the value of the shares of certain companies, which cost pennies, but after the powerful information resource rising in price dramatically. On the wave of hype those to whom it is profitable, sell shares and get huge profit.

Are no exception and cryptocurrencies. The holders of altcoins can use the fake media in order to artificially increase the rate of their coins against the dollar, after reaching a peak value sell cryptocurrency at the maximum rate. As do the organizers of the ICO of all kinds.

Services fake news is very popular. Not long ago, users network bitcoin check wallet service "Pump and Dump" and found that over the past two months, this purse has been createvalue totaling $326 000. In addition, there are service that allows you to run a network "the duck" of a different sort with the help of social bots to control the situation in the information market. And the cost of such services is not sky-high — try-bots at work costs $7, that can afford even a schoolboy.

Other services offer distribution of content on hundreds and thousands of media platforms, including forums, blogs and boards. Such tools provide the opportunity to use a large number bots to embed the customer is interested in topics on various forums.

According to researchers of Digital Shadows, a number of references services fake news over the last two years has increased almost four times. In 2015, the figure was 418 references. In 2017, he grew up to 1381. And development of fake news sources is not in place. They improved and become more powerful.

Experts have found the following nuances:
Misinformation differs from the usual fake news;
The main motive for the creation of the kind of information resources — money;
Tools the makers of fake news are very diverse;


Their number is increasing, and control is becoming increasingly complex. Few people a surprise the fact that traditional media organizations are often victims of news spreading fake news. The sites use domains similar to URL official news sources. Representatives of the same organisation Digital Shadows has discovered that the 40 known sites of news agencies there are more than 85,000 possible variations of your domain name. And 2858 of them are occupied and actively used.

Here we are talking about cybersquatting and typosquatting and then use a slightly modified domain known news site. At some of such websites spread false news, the purpose of which is to change public opinion about the target organization or the changing influence of any external factors that could affect ordered organization.

The "entry threshold (becomes lower, now it is minimum for all time of existence of fake media. This means new opportunities for scams of all sorts," says Rick Holland, Vice President, strategic development of the company Digital Shadows. "Of course, rumors, misinformation and fake news has always played an important role for the human community. But now has changed the way of distributing data around the world.

Now Digital Shadows is trying to help organizations who are in a difficult situation in connection with the actions of the creators of false news. The representatives of this company develop the tools to combat fake resources.
---