Home
/
Defence and security
/
/
Articles
US intends to conduct information warfare with Russia in social networks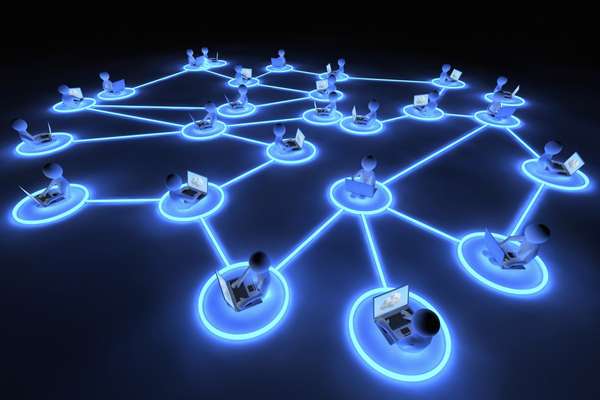 US authorities

intend to conduct

information warfare

with

Russia

,

invading

the information space

of social networks

"

VKontakte

" and "

Classmates", as well as

the Russian segment of

Facebook and Twitter,

just a year

for this purpose

it is planned

to spend more than

$ 15 million

, the newspaper "

Izvestia".
According to the publication, this year on the basis of the Czech office Radio Free Europe / Radio Liberty (Radio "Freedom", it is financed by the federal budget of the USA) the digital media department, DIGIM will be created. In this subdivision specialists on social networks will work, their problem - "to resist to a misinformation in the Russian media sphere by means of various social media platforms (in particular, Facebook, Twitter," VKontakte "and" Schoolmates ")". The request for cyberheadquarters creation in Prague belongs to the American governmental organisation Board of governors concerning broadcasting (Broadcasting Board of Governors; BBG).
In the request the reasons on which it is necessary to conduct the informational struggle against Russia are presented. BBG specifies that Russia "has launched the world mechanism of a misinformation", him "the purpose - not to convince (as of classical public diplomacy) and to deserve trust, and to sow a distemper theories of plot and to pass round lie".
In materials BBG it is told that, except struggle in the classical social networks, the new command will use WhatsApp "in the capacity of a mobile platform with push-messages for attraction of a new auditory". That is meant a work direction in WhatsApp and which tooling will be involved in the others, at the Prague office of Radio "Freedom" operatively illustrates the newspaper could not.
As it is noted in materials BBG, in the capacity of the basic weapon in the informational struggle against Russia there should be original programs and political satire. So, within the limits of new representation of the USA in the Russian social networks networks video design Footage vs Footage ("Shooting against shooting") is planned. In request DIGIM it is told that this daily product will expose "the Russian television propagation". Vacancy of producer Footage vs Footage on site RFE/RL assumes tracing and latest news of day, and how they are lighted by the Russian and foreign mass-media, - on these differences and is volplaned to create rollers. In the area of DIGIM is volplaned to realise one more design - the channel on YouTube and site Rus2Web which become a platform for the Russian journalists and cinematographers, whose work now "is blocked by the Kremlin".
The next fiscal year which will begin on October, 1st, 2015, on the design on struggle against "revanchist Russia" in BBG collect to spend 15,6 million dollars. For comparison, for opposition of ideology of fundamentalists of "the Islamic state" (organisation activity is prohibited in territory of Russia on a judgement) will spend in two and a half time less - 6,1 million dollars.
Propagation in an European way: as the western mass-media will rescue Ukraine
Besides, according to the publication, BBG volplanes to widen co-operation "Voices of America" with the Russian mass-media, in particular with RBC-TV channel which monthly coverage makes an order of 22,4 million persons across Russia and 5,4 million persons across Moscow.
"A voice of America" and RBC-TV volplane to expand a broadcasting time of a joint made content till 60 minutes in a week with use of studios ("the Voice of America") and press resources in Washington and New York ", - it is told in materials BBG.
The editor-in-chief of RBC-TV Andrey Reut has declared to the "News" newspaper that cooperation with "the Voice of America" does not wear political and financial character. "We have only turnings on of experts of" Voice of America "which work at the New York stock exchange and operatively tell to us about results of the auctions. About an expansion of cooperation with them I do not know, in a present situation we do not volplane any expansion", - Reut has told.
---
Source: http://ria.ru/defense_safety/20150414/1058384332.html#ixzz3Xk4TQsTl