Home
/
Defence and security
/
/
Articles
Ukrtelekom tried to destroy the telecommunications of Sevastopol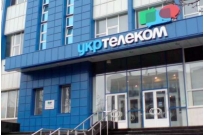 Up to 70% of fixed telephony in Sevastopol could be lost for a long time, if not for the prompt actions of the local authorities, have informed "news" the adviser of the head of Department of information technologies and communications of Sevastopol Sergey Gorbachev. The Ukrainian side tried remotely to bring the equipment down. Its subsequent replacement would have cost Russia several million rubles, and the restoration of intercity communications would have taken months.
— Wednesday, September 24, at 18.00 Moscow time experts from Ukraine remotely infiltrated the network of Sevastopol and began the steps to change the hardware configuration with a view to its destruction, — said Gorbachev.
— It is an unauthorized interference in the management of telecommunications equipment in Sevastopol, including through its undocumented features, so-called bookmarks, — said "news" in a press-service of the Federal communications Agency. — Due to the fact that the equipment of "Ukrtelecom" have not been certified by Russian standards this development [the disabling of all equipment] was probable.
The government of Sevastopol adopted a resolution to introduce a state of emergency. A key point of the document, according to the source of "Izvestiya" in the government of Sevastopol: "to Take steps to disable the process control network of fixed communication of the Federal city of Sevastopol from Ukraine".
— To save the relationship, "Sevastopol-Telecom" and "Miranda Media" started switching network to the Russian network, — told "Izvestia" on Thursday morning, the head of Roskomnadzor Alexander Zharov. — 7 in the morning, all incoming traffic was restored. We have the situation under control.
According to Zharov, the services of "Ukrtelecom" in Sevastopol enjoyed the majority of the population.
— The actions of the Ukrainian side can be described as provocation, — consider in the government of Sevastopol. — All this is politically motivated, so that precedent will be followed by insinuations that are associated with other communications. This is possible given the impending winter and the island configuration of Crimea.
A high-ranking source of "Izvestiya" in the government of the city is sure that Ukraine will put pressure on painful points of the Crimea until, until you built the bridge across the Kerch Strait, which will become a communication portal, involving not only transportation, but also water, oil and gas pipeline, power lines and communications.
Military communications on an incident is not affected. According Rossvyaz, the defence Ministry uses a closed communication channels.
— We rarely use civil city connection, — commented the press Secretary of the black sea fleet Vyacheslav Trukhachev. — We have a large number of other variants of communications, so from the point of view of command and control any consequences of the incident has not led.
PJSC "Ukrtelecom" — the largest Ukrainian fixed-line operator. Controlled by Ukrainian businessman Rinat Akhmetov. His SCM holding company acquired in 2013, 93% of the telecommunications company.
Anastasia Kravchenko
---
Source: http://izvestia.ru/news/577218