Home
/
Defence and security
/
/
Articles
Azerbaijan support the terrorists: to the front brought Gray wolves, mercenaries ISIS: David Babayan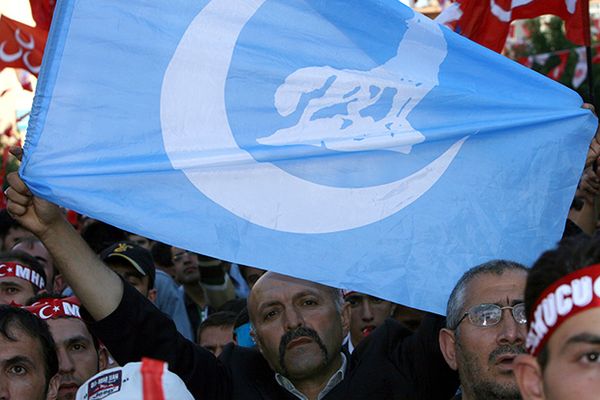 Press Secretary of NKR President David Babayan has reason to believe that the Azerbaijani side is brought to the advanced mercenaries of the Turkish organization "Grey wolves" and of ISIS.
In a conversation with "Armenpress" Davit Babayan stressed that this once again demonstrates the terrorist face of Azerbaijan. "So far, the facts are specified, but there is reason to argue that the Azerbaijani side led to the front of the mercenaries.
Even during the war 1988-1994. on the Azerbaijani side fought with mercenaries from Afghanistan, a Turkish organization "Grey wolves", from Chechnya and al-Qaeda. Militants from al-Qaeda, until recently, rested and restored in Azerbaijan",- said David Babayan.
According to him, the brutal murder and torture of older people in Talysh – the work of this category of fighters. He noticed that strained relations between the mercenaries and the population of the border with the NKR, the Azerbaijani villages, which massively left their homes.
"The population of the border with the NKR Azerbaijani villages EN masse left their homes, they panic, because those same mercenaries are looting these houses, there are cases of murder, rape. This gives grounds to say that Azerbaijan brought to the advanced mercenaries of the Turkish organization "Grey wolves" and of ISIS. Of course, all will be clear with time, odnako such grounds do exist",- said David Babayan. All along the line of contact between Azerbaijan and Nagorno-Karabakh on the night from the 1st to the 2nd of April the enemy made openly attacking, using, among other weapons, artillery, armor and air forces.
Also fighting is going on the front line, the artillery of the enemy attacked the peace settlements. According to the operative data of the NKR defense army, in the district of 08:30 in the direction of defensive positions Martuni due to shelling from "Grad" was killed by Tatalovich Vaghinak Grigoryan, two children wounded. Later in Stepanakert hospital were delivered 4 civilian wounded. On 3 April it became known about the brutal murder in Talysh 3 civilians who had not evacuated. Thanks to timely and professional actions of the defense Army of Nagorno Karabakh, it became possible to bring the situation under control and cause significant damage to the enemy.
In General, during the fighting on the night of 1 to 2 April and during the day, the Azerbaijani armed forces suffered losses of more than 200 soldiers. Knocked out 18 enemy tanks and one "Grad". The Armenian side 18 dead and 37 wounded. April 3, starting at 06.00 a.m., the enemy in the southern direction continued aggressive combat actions with the use of rocket artillery systems and armored vehicles. Division of JSC switched to the counter-attack and won back in the direction of the Talysh important reference point captured by the Azerbaijanis on the eve.
---
Source: http://armenpress.am/rus/news/842113/adrbejanin-ajakcum-en-ahabekichnery-arajnagits-en-bervel.html