Home
/
Defence and security
/
/
Articles
Baku and Yerevan need to negotiate with the Americans, but do they need these agreements?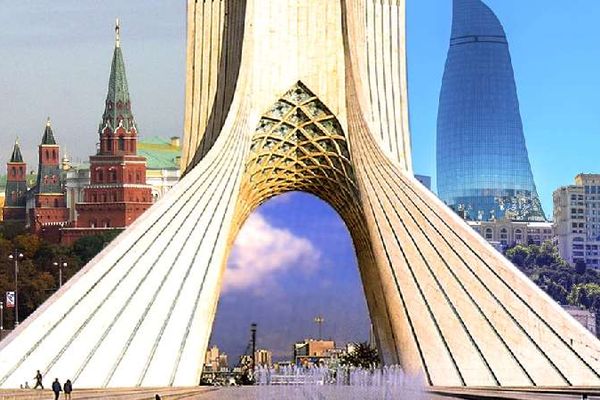 Iran's Supreme leader Ali Khamenei presented to the European leaders of the seven requirements, subject to which Tehran is ready to stay in the "nuclear agreement". About what developments to expect, Sputnik Azerbaijan questioned the orientalist Igor Pankratenko.
- How should Iran put forward by the European requirements and what it all may lead?
— Iran was in a very difficult position, and many thanks to President Hassan Rouhani and foreign Minister Mohammad Javad Zarif. In early may it was clear that even if the American leader Donald trump will come from the "nuclear agreement", will be introduced new sanctions on other occasions and so on.
Moreover, for anybody not a secret that German Chancellor Angela Merkel and President of France Emmanuel Makron in General agreed with trump. Even then it was clear that they eventually will say that "we are not very happy, but nevertheless, our company will begin to curtail its cooperation with Iran."
In this difficult situation Rouhani and Zarif with something decided that they can play on the split of US and European attitudes to the "nuclear agreement". As said Rouhani immediately after the speech of Secretary of state Mike Pompeo, "a time when the US could dictate its will on the world are long gone, and anyway who are you?". Why didn't he add, "who are you, good bye", I don't know. It's a mystery to me. Maybe this meme is somehow not reached him.
But this is still a blitz trip Zarif to capitals. As I called her – tour despair. Zarif tried then to determine the position of Europe, Moscow and Beijing about what to do next. The results of this tour of despair was disappointing. He and Zarif after the speech Pompeo has publicly acknowledged that Europe has enough political will to defend the agreement with Iran.
Here comes into force of the purest water policy. What to do now Rouhani? It only remains to do a good mine at bad game, to put forward counter-claims and explain everything that is happening started by the Americans. In short, they continue to play the old plan that "the Americans is one thing, but Europe is different."
But there are ambitions, there are some political calculations, and there are the bare facts. And they say that Western companies are starting to leave Iran. However, the most interesting thing here is that already China has made clear that, of course, he will not be in full, as before, to observe sanctions against Iran, but large Chinese companies with the Iranian market will go.
Therefore, this statement of Tehran with seven points for Europe suggests that they continue to play the scenario, which in General have failed.
- Informed the American side has declared that sanctions against Russia may in the future touch and third countries collaborating with it. What do you think, can this option be drawn against countries cooperating with Iran? For example, Azerbaijan and Armenia?
Here we must clearly understand the mechanism that the Americans have developed and which the White house accepted. Before they imposed sanctions at all. That is, forbade, for example, sell the oil, and all. Now sanctions are to point the bombing of the companies that work with Iran.
On the one hand, this is very sad, because Americans know how to track financial flows. But on the other hand, there remains the possibility of political agreement at the level of heads of States with the White house. So, as it happened with Japan and South Korea. These two countries have already said that from the beginning of 2019 Iranian oil they will not buy. But the Americans, they explained that it would be only early next year because they have to close the current contracts and are not ready to drastically change supplier.
Likewise, the Americans agreed with the Indians. The Indians are buying Iran has 500 thousand barrels of oil per day. And they also said that currently can't easily get out of this situation, and they'll need it too at least a year.
That's all. They trump agreed and all is fine. Therefore, Azerbaijan and Armenia will also need to negotiate with the Americans. Only in this Baku, in particular, will need to understand how much he needs these agreements. The fact that the sanctions include not only punitive measures against partners of Iran, they provide another program of replacement. Reimbursement for the damage, offer some lucrative contracts or financial incentives.
That is, Azerbaijan needs to understand that he needs. As it could obtain the necessary financial incentives if you're not from Iran.
- Whether to be a war the United States and Israel with Iran and in this regard may be the geopolitical situation in the South Caucasus?
— With confidence I can tell that a full-scale war will not happen. It is necessary to nobody and nobody is not ready for it. Americans will not strive to work in the interests of Israel because they, with all the sympathy trump to Jerusalem, all in the middle East now say "guys".
For the next year, two, three such a large military conflict will not. And then, we are not Vanga, to make predictions in such a rapidly changing situation.
As well as a serious escalation of tensions around Iran right now is not going to happen, I don't think that Azerbaijan and Armenia will suffer any economic or political losses and costs associated with the deterioration in us-Iranian relations.
Alexander Zuev
---
Source: https://ru.sputnik.az/politics/20180525/415494711/iran-azerbaijan-usa-sankcii-otnoshenija.html