Home
/
Defence and security
/
/
Articles
Barack Obama has declared September 2016 - the month of preparation for a global catastrophe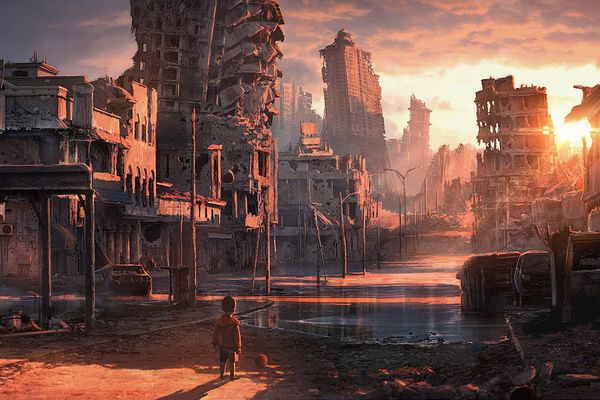 On the official White house website appeared the proclamation of President Barack Obama in which he announced the September 2016 year — month prepare for global disasters. This ad has caused the population of America mixed reaction. US citizens believe that the President of this ad decided to prepare the population to this global catastrophe without panic.

Moreover, the recent and German Chancellor Angela Merkel also appealed to citizens to have emergency supply of water and food.
The Americans were tested by trial and tragedy from the very early days, but from year to year, regardless of the difficulties, we will go to the end and move forward. Fifteen years after the September 11 attacks, we think about our power, when something threatens us.
Today, when the residents of Louisiana bemoan the loss of loved ones and faced with a huge damage to the historical extent of flooding, we are reminded of what the Americans are doing in times like these ... we see the power of love and community between neighbors who are going to help in very difficult conditions.
To prepare to meet the unknown challenges of tomorrow is our common task, and when confronted with a crisis or disaster, we must do everything possible to prepare. National preparedness month, we stress the importance of preparing ourselves and our communities to be resilient in the face of any emergency we may face.
While my Administration continues to do everything possible to keep the American people safe is the duty of every citizen to better prepare for emergency situations. Whether in the form of natural disasters, such as hurricanes and earthquakes, or terrible evils as terrorism, the danger can arise in unexpected places and at any time.
Fortunately, there are many things that individuals, families and communities can do to improve their readiness. I urge all Americans to take active measures to prepare for any situation that may arise:
Be prepared for emergency notification, to verify insurance, to document existing values, create a plan for emergency communication and evacuation, and have a fully stocked kit inviolable emergency stock for survival in the event of a global catastrophe.
And I urge the business community to prepare their employees, developed a plan to ensure business continuity, as well as participated in community planning to ensure our communities and the private sector, that they would remain strong in the face of an emergency. For information on how to better prepare for emergency situations that are common in your area, or learn about resources that may be available to enhance preparedness, visit www.Ready.gov or www.Listo.gov.
The face of unpredictable threats and risks, we are committed to improving access to information and increase awareness of the importance of precautions. The leaders of our country should take the time to consider 2016 national a report on the readiness and find ways to eliminate the vulnerabilities that it illuminates. All Americans can play a role in implementing the national goals for preparedness in addressing the risks that affect them and to participate in activities for preparedness across our country.
We continue to cooperate with state and local authorities, the public and private sectors, so that communities in crisis should not be left alone and to stand alone against these dangers. In addition to coordination assistance and rapid response, we focused on the support needs of survivors of persons investing in the affected areas, and helping them rebuild their communities to be better, stronger and more resilient. Federal agencies are also working to share resources with the public, promotion of tools and technologies that can help during natural disasters, and preparation strategies.
We launched emergency preparedness month America! Join forces and help us plan for emergencies, and we must do everything until the 30th of September, we encourage everyone to consider it a national day of action to promote the efforts for preparedness from coast to coast.
Disasters have become more frequent and severe as our climate is changing, in both urban and rural areas are already feeling the disastrous consequences, including drought and sea-level rise, intensifying storms and wildfires, and more powerful hurricanes and heat. Climate change poses an immediate and lasting threat to our safety and national security, and it is very important that we invest in infrastructure and integrate efforts to ensure the readiness of our communities to improve our ability to respond and recover from the effects of climate change and extreme weather events.
This month we pay tribute to the brave people who rush to the crash site for their dedication to our safety, regardless of the risk. Let us recognize that each of us can contribute to preparation for emergency situations, assistance to victims of natural disasters, and provide all our people with the necessary resources and knowledge to protect themselves. Together, we will remain strong and steady regardless of what's in store for us.
Now, therefore, I, Barack Obama, President of the United States of America, by the authority vested in me by the Constitution and laws of the United States, proclaim September 2016 as national preparedness month. I call upon all Americans to recognize the importance of preparedness and work together to increase our resilience and readiness.
In witness whereof, I have hereunto set my signature on 31 August 2016.
Barack Obama.
Original source: https://www.whitehouse.gov/the-press-office/2016/08/31/proclamation-national-preparedness-month-2016
---
Source: http://nnm.me/