Home
/
Defence and security
/
/
Articles
Erdogan accused Netanyahu of apartheid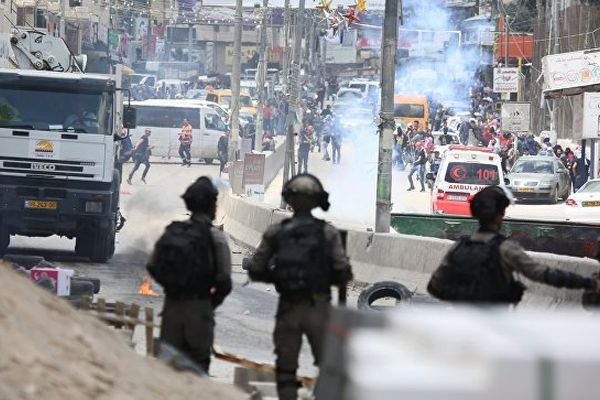 Turkish President Recep Tayyip Erdogan accused Israeli Prime Minister Benjamin Netanyahu of pursuing a policy of apartheid and crimes against the Palestinians.
"Netanyahu — the Prime Minister of the apartheid state, which for 60 years in violation of UN resolutions, occupies the lands of defenceless people. His hands have the blood of Palestinians, and he can't hide crimes by attacking Turkey. Want to learn humanity? Read the ten commandments," wrote the head of state in Twitter.
In response, Netanyahu called Erdogan last person who can "preach" to Israel. The Prime Minister said that the Turkish leader sends thousands of soldiers to maintain the occupation of Northern Cyprus and to invade Syria. According to him, a man whose "hands in the blood of countless Kurdish victims," no one can teach military ethics.
Ankara has expressed to the Israeli Ambassador the wish to leave Turkish territory. The diplomat also informed about the recall for consultations of the head of the Turkish Embassy in tel Aviv.
The unrest in Gaza
Relations between Israel and Muslim countries have deteriorated against the backdrop of escalating violence in the Gaza strip. The cause of the exacerbation of the conflict was the transfer of the U.S. Embassy from tel Aviv to Jerusalem.
Yesterday, during Palestinian protests on the border with the Gaza strip, Israeli soldiers fired fire on the protesters. Netanyahu explained it is safety reasons. The death toll in the clashes of protesters increased to 61. Palestinian leader Mahmoud Abbas declared three days of mourning.
The UN Security Council began meeting on the situation in the region. In memory of the victims observed a minute of silence.
The transfer of the Embassy
The status of Jerusalem is one of the main obstacles to the settlement of the Arab-Israeli conflict. Both the Palestinians and the international community consider the Eastern part of the city is occupied territory. For this reason, all of the Embassy was located in tel Aviv.
However, in December last year, Donald trump announced the recognition of Jerusalem as Israel's capital and transfer to the American Embassy, distantsirovaniya so from the international consensus.
The opening ceremony of the new building of the American Embassy took place the day before.
---