Home
/
Defence and security
/
/
Recommended
Finletter, T. K., `Power and politics. Foreign policy and military power the U. S. in the age of hydrogen weapons`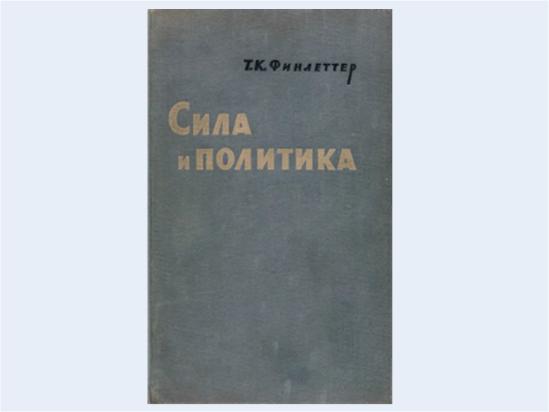 The main content of the book is the rationale for the United States to have an overwhelming superiority in "Vozdushnosti power" to provide air superiority and thus a victory in case of war with the Soviet Union. At the same time the author proves the importance of the defense of all member States of the North-Atlantic Alliance and the "Grey areas", i.e. countries outside of NATO, but the territory for which the U.S. has important strategic value.
The development of nuclear weapons and "nuclear" aviation in the U.S. and the USSR by the time the author divides it into three phases. The first phase, which he refers to the moment of the explosion of the first American atomic bomb, will last 11 years — from 1945 to 1956. Then will come the second phase, since 1960— third.
For all variants of possible hostilities in the future, the author proceeds from a false premise of a sudden attack of the Soviet Union on the United States.