Home
/
Defence and security
/
/
Articles
The General staff of the armed forces predicted change weapons of strategic deterrence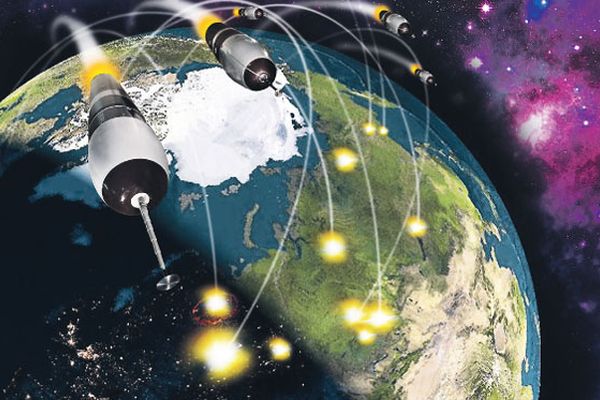 The General staff of the armed forces see the prospect of the transfer of the tasks of strategic deterrence from nuclear to non-nuclear weapons. In particular, this factor may be some modern weapons.
"The pace of development of precision weapons and the ongoing development of hypersonic missiles will allow to shift part of the tasks of strategic deterrence from nuclear to non-nuclear sphere", — said the head of the Russian General staff Valery Gerasimov, speaking at the Collegium of the defense Ministry.
Russia over the last five years increased its forces with precision weapons in the Baltic, Barents, Black and Mediterranean seas. These changes "provide control sea and air space," said the General.
According to him, the basis groups make up the ships with cruise missiles "Caliber", a modern coastal missile complexes "Bastion" and the air defense system s-400.
Overall, more than 300 models of military equipment is accepted on arms of the Russian army over the past five years, said Gerasimov. During the same period, the growth of the combat capabilities of the airborne troops made up 30%, to assault the joints are formed of a tank unit.
"Airborne troops are developing as the basis of forces of fast reaction, able in a short time to regroup and deploy on any strategic direction," said the chief of staff.
Strategic deterrence is one of the fundamental principles of modern security concept of the Russian Federation. It is a complex political, diplomatic, economic and military measures to prevent the beginning of an open military conflict with Russia. For a long time the basis of military component of strategic deterrence is the presence of Russian nuclear weapons and effective means of delivery. This helps to ensure devastating retaliation in the case of large-scale military aggression.
---
Source: https://iz.ru/667968/2017-11-07/genshtab-vs-rf-predskazal-smenu-oruzhiia-strategicheskogo-sderzhivaniia