Home
/
Defence and security
/
/
Articles
Israel announced a military operation in Syria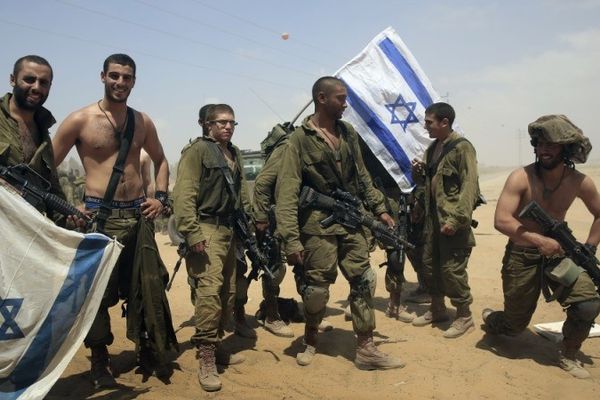 The troops of Israel go to Syria in the event of serious threats from "Hezbollah".
Israel is prepared in case of a real threat to the conduct of military operations in Syria fighting against the Iranian Hezbollah and other Pro-Iranian groups, said in an interview to "Interfax" the Ambassador of Israel in Russia Harry Koren.
Responding to a question about whether Israel is ready to conduct military operations against Hezbollah in Syria, he said, "If there is a real threat, then apparently, Yes." "The Iranian regime has always been interested in supporting Syria and Hezbollah, using them as an effective proxy (conductor, ally - if), which poses a threat to Israel, fulfilling the function of deterrence", he said. According to him, Hizbullah's actions in Syria are not an abstract threat to Israel.
In addition, the Ambassador noted that Israel would react immediately in case of aggravation of the situation in the Golan heights in Syria. According to him, from these territories "occur intentional or unintentional attacks on our territory from certain types of weapons". "The Israeli army does not leave it without an answer. But if the situation changes, and whoever it was Hezbollah, and other Shiite militia and, especially, Iran - to launch a second front on the Golan heights, for Israel, the situation will become unacceptable. In this case, we will act without any delay," - said the Ambassador.
In the earlier part of his March visit to Moscow, Prime Minister Benjamin Netanyahu discussed with the President of the Russian Federation the situation in the middle East. As the Prime Minister said following the talks, he explained to the President the position of his country regarding the preservation of Iran's presence in Syria after a peace agreement the situation in this country. "I made clear to President Putin that we stand firmly against the strengthening position of Iran and its minions in Syria," the Prime Minister said, quoted by the Jerusalem Post newspaper.
"We see that Iran seeks to increase military power and military infrastructure in Syria, including attempts to build in this country a seaport. This has serious implications for the security of Israel," said Netanyahu.
---