Home
/
Defence and security
/
/
Articles
Karabakh conflict: in the event of an escalation Turkey will provide military assistance to Azerbaijan?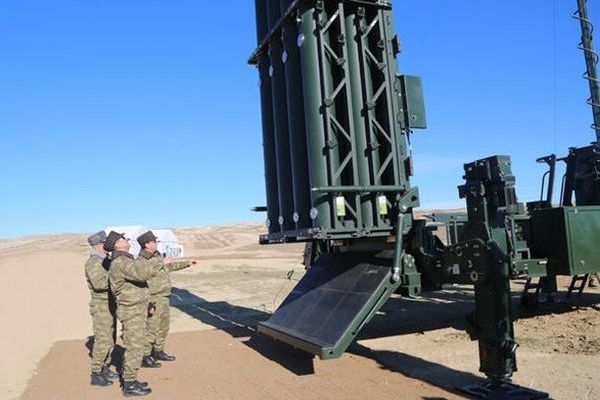 Improving Russian-Turkish relations, statements that have been made recently from Ankara are very concerned about the Armenian side. This is evidenced by the words of Armenian political analyst Hayk Martirosyan.
As transfers AZE.az with reference to Armenian media, the analyst, commenting on Russian-Turkish relations held in Ankara a meeting between the presidents Erdogan and Putin said the meeting is an indication that Russian-Turkish relations are at an unprecedented stage of warming that was predictable, given the international isolation of both countries.
"It becomes worrisome for Armenia, since the convergence of Russo-Turkish relations reached an unprecedented extent, and Armenia has reason to worry," he said.
Speaking about the impact of Turkish-Russian rapprochement on Karabakh conflict, Hayk Martirosyan stressed that Turkey, obviously, is a party to the conflict. "I have little doubt that if the collision happens, then Turkey will directly participate in it.
Of course, military involvement is not explicit, but the Turkish units will participate, which is a serious problem for us, and what Armenia needs to counteract this?" he said. According to him, Turkey will also provide military assistance to Azerbaijan.
"Armenia needs to change the format of its relations in the sense that it needs to make it clear to Russia that it cannot be a bargaining chip in relations of Russia with Turkey. It is necessary at the highest level to send Russia a message that Karabakh cannot be a subject of discussion with Turkey," – said Hayk Martirosyan.
---
Source: https://aze.az/armyane-panikuyut-turtsiya-okazhet-voennuyu-pomosh.html