Home
/
Defence and security
/
/
Recommended
Conflicts and wars of the XXI century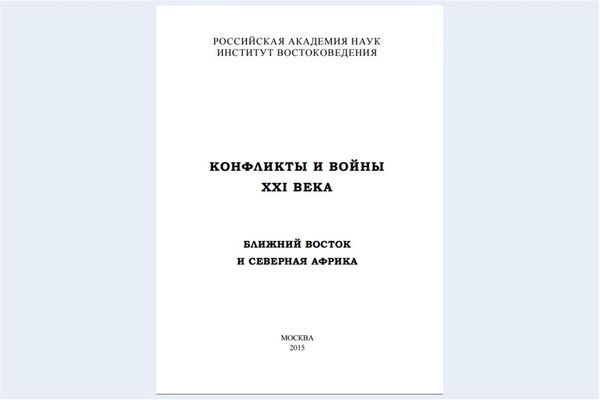 In the framework of the analytical study of the single and cross-cutting themes – conflict and war in the middle East and North Africa in the XXI century – revealed a number of important constituent issues.
Analyzed the trajectory of the middle East and North Africa conflict development in regional and global contexts, its relationship with issues of security, economy, trends archaism of the socio-political life. Shows the status of the conflict (Israeli-Palestinian, Iraqi, Yemeni, Western Sahara, Lebanese), rooted in previous historical eras, and considers possible solutions. The number of conflicts (Libya, Syria) and the dramatic political transformations (in the case of Egypt and Algeria) were analyzed in the context of the Arab spring. The specificity of the monograph are defined in close coordination conflicts with the Islamic factor and the role of radical ideologies, parties and movements.
For Orientalists and military scholars, students and anyone interested in current issues of the Middle East and North Africa.
BBK 66.4(5+6)
ISBN 978-5-89282-648-8