Home
/
Defence and security
/
/
Articles
The Kremlin commented on the data about the shelling of Israeli aircraft in Syria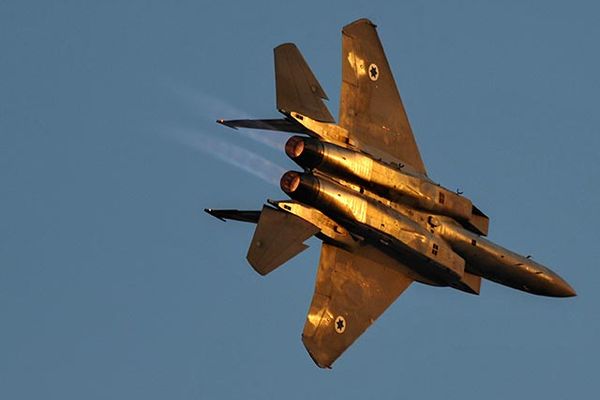 Peskov commented on in an Israeli newspaper is evidence that the Russian fighters in Syria, fired at the aircraft, the Israeli air force. According to him, the messages of the publication "is far from that in reality."
In the course of communication with journalists on Friday the President's press Secretary Dmitry Peskov initially refused to comment on reports in the Israeli media about the shelling by Russian troops of Israeli aircraft in Syria, the correspondent of RBC. After clarifying questions, he added that "the message of the Israeli press in this case is far from that in reality."

Earlier, the Israeli edition Yediouth Ahronoth without reference to the sources reported that Russian fighter jets in Syria at least twice opened fire on military aircraft to Israel. The publication did not specify the date nor the place of the incidents or their consequences.

According to the newspaper, this subject was first raised at the talks between the President of Israel Reuven Rivlin during the time of his visit to Moscow a week ago. Then the President of Russia Vladimir Putin said that he knew nothing about the incident.

A few days ago, according to Yediouth Ahronoth, Russian fighter aircraft for unknown reasons was raised to intercept Israeli aircraft in Syria. Contact between them has not occurred, noted the publication, and Israeli aircraft continued flight.

In the material about the Russian fighters shelling Israeli aircraft also talks about the previous day's meeting between Prime Minister of Israel Benjamin Netanyahu with Putin. "I came here with one main purpose — to strengthen coordination in the field of security between us, to avoid accidents, misunderstandings and unnecessary confrontation," said Netanyahu before a three-hour meeting with the Russian leader.

"I think that intensity has a Foundation, keeping in mind the difficult situation in the region", — said Putin.

Peskov, speaking about the meeting of Putin with Netanyahu, said on Friday that Syria was one of its themes. "The meeting was very useful. Very informative. It consisted of three formats. In a restricted format, the talks in the composition of the delegation and had a conversation with eye to eye. Syria, middle East settlement, trade and economic cooperation are the main blocks of topics", — said Peskov.
---
Source: http://www.rbc.ru/politics/22/04/2016/5719ee309a79470f62c0cd5d?from=main