Home
/
Defence and security
/
/
Articles
Need to seriously prepare for the big war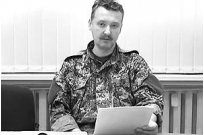 Time is on stolen. While the Supreme abides in the infinite expectation of "peaceful settlement", they are at a frantic pace to restore the army, complete the zombification of the population and with a joyful hope of watching the activities of the fifth column surrounded by the most Supreme.
The plan is clear as a whistle: over the winter to retrain and coverwith army, quantitatively and qualitatively strengthen her so that no "vacationers" could not change the balance on the battlefield. For this winter, sanctions need to seriously undermine the readiness of the Russian public "to protect Russian world", especially the loyalty of our officials (already extremely doubtful). And NATO, meanwhile, should complete the preparation of public opinion for its citizens to determine whether direct military aid and military intervention in the conflict "over the sovereignty of Ukraine". And in the spring we get:
Finally destroyed the Donbass, with a population, in relation to the Supreme (and Russia in General) is not experiencing nothing but well-deserved hatred.
Several hundred thousand refugees, to provide in the conditions of crisis will be much harder than before.
The attack of the Ukrainian troops - decisive and bloody, without direct large-scale intervention of the Russian armed forces will lead to the rapid defeat of five-seven times inferior in number and order demoralized militia.
NATO troops already entered the territory of Ukraine and threatening direct intervention (i.e. direct war) in the case of the intervention of "holiday-makers".
No less demoralized crisis and inflation of the Russian society.
Staying in complete prostration Russian Patriotic forces - finally lost faith in the Supreme.
In these circumstances we turn to paragraph 7 to the "third rake" (as I call them) - Russia will have no alternative again to choose to fight seriously or to pass the new Russia finally and irrevocably (the"First rake" we went through spring, "the Second" in August-September - "having on his forehead" on them is much more serious than could get into April-may-June - but with very poor result). In the spring, stepping on the "third" or "break" (which expects a "5th column", which is in fact headed fur scum), or feeds on blood. In the first option, we will immediately come to "rake No. 4" is already in Crimea with the same alternatives. Yes and the "Moscow Maidan" looms on the horizon in full force (the economic collapse + is nothing concealed betrayal of the Russian population is a volatile mix that could lead to the wrath not only of "bellantonio", but quite trustworthy wide layers of the citizens, rather patriotically minded). And then all of our many months of "Patriotic propaganda" on the Central TV channels will work on the "Maidan". Similarly, as Patriotic propaganda of "great Serbia" worked after Kosovo against Milosevic were to direct it. Like a boomerang, so to speak.

On what basis NATO can climb Украину7

- Yes on any. At the invitation of the sovereign Ukrainian government, for example. Under a bilateral Treaty with any country - member of NATO, etc., etc.

And what we still have room to manoeuvre?

- No. Need to seriously prepare for the big war and to demonstrate this commitment as seriously. Only then it will be able to avoid without a shameful surrender. And right now - we will rout stolen, yet neither they, nor their mistress not ready for full-scale strike. Spring will be late.

Igor Ivanovich, in the light of what you said and aware of the destructiveness of further such "peaceful" development of the situation, maybe we should strongly consider returning? Yes, without authority, Yes the dual power and possible conflicts. Now I will say a seditious thing , you can become a citizen of LC? to all the Ricans and their lapdog remained legal reasons for reproaches.

To me the proposals to adopt the citizenship of LNR or DNR is not received. Moreover, there is an opinion (very informed) that in this case in Moscow, Donetsk and Luhansk will immediately declare me "an enemy of the people" and will gladly accused of "disrupting the peace settlement." The main thing another - the situation of the disengagement of Russia no good, but harm, such return will bring. And this factor is decisive for me.

And, I believe, Russia will continue to stick to the letter of international law?

But what is the choice THEN? To fight with all of NATO? To be ready for it seriously, not like now - "one step forward, two steps back".

So will be a meeting between You and the Supreme, which was rumored in August-September in Crimea...
Ugh..do Not want.

With The Supreme? Meeting? My? Are you laughing at?
For the vast majority of our top officials I am no more than a half-crazed Colonel fired for "insubordination", and even a half-wit-Reconstructor with a dangerous initiative... Where really there, to an audience...

Igor Ivanovich - today was a video from Pervomaisk, where the commandant in the latter despair appealed to the two heads of republics of treachery against the people, in your long enough fighters nerves to endure all these bases with the peace negotiations?

- This is one of the calculations Marmot - organized them in the new Russia "lottery": if the rebels "will not withstand the nerves" and they will open a "second front" against designated "Premiers", it will be possible to charge them with "sedition" and "merge" ukry, "saving face" (like, they wouldn't listen! here yourself to blame!). In the second variant - as described above - "wait for spring".

Please explain. This inner knowing of the situation, to us it never came.

- Explain: Slobodan Milosevic permanently positioned itself as "the moderate Serbian nationalist". Very similar, incidentally, now holds himself as our Supreme. That is, it is not encouraged and even sometimes hard-pressed group of radical Serbian nationalists, but in General "was analiziroval" traditional patriotism of a considerable part of Serbian society to maintain their power. With him the main channels Serbian TV was constantly issued a broadcast transmission, the supporting patriotism and even arousing. After the catastrophe in Krajina, Bosnia and (especially) in Kosovo - Patriotic section of society was outraged and the whole "velikoselsky" (essentially defending Serbian national sovereignty) propaganda turned against the one who "leaked" the Serbs in Yugoslavia and in Kosovo. As a result, in the then Belgrade "Maidan" at the same time participated and theirs "bellantoni liberals" and "patriots-nationalists". Milosevic, remaining without support, was overthrown rapidly (security forces also despised and, therefore, not supported) went to the Hague to meet a "heart attack" ("he knew too much" (C)).

Actually it is very similar to Western beliefs on another retired Colonel, who is now Supreme. So it's not that deep abyss, perhaps.

Sorry, I'm an assistant to a liberal mayor of St. Petersburg - the former "human rights activist" was not. So the difference is very significant. From the point of view of the West - I'm the enemy and the terrorist is small (small because no one is funding). From the point of view of nomenclature - "do and no one to call no way".

Gave rise to inflated national expectations, failed to implement them, was for various reasons and without resource ... associates remained or buy correction of his "mistakes" cost his surrender and move to Europe or lose all with him? It also applies this scheme?

- You have answered your own question. The only difference is that the original resources Milosevic Supreme and incomparable. Milosevic had no hope to defend the actual sovereignty without major external assistance (which he could not get nowhere). We still (theoretically) has a chance. But it will require a complete restructuring of society and the rejection of almost all "achievements of democracy".

But not a war criminal, a bird of another flight, ethnic cleansing, has not been, as is now ascribed to the Serbs and the same Zeljko Raznatovic.

My commanders in Bosnia as a brigade commander Luca Dragicevic and company - Boban - recently arrested by the MGB of Bosnia and Herzegovina in Visegrad on charges of war crimes. Don't worry, "was a person, and article will be" - there are no illusions and can not be. More vile hypocrisy than you are now practicing so-called "Western democracy" in the history of hard to find.

Well, You yourself don't want. A hundred times repeated that the policy will not go. And on the other we have "become someone" will not work.

- I never claimed to be. I'm actually the military and the security services. Why would I climb up to where I don't belong?

Here! That is why Novorossia and will not drain! It's an obvious parallel, it lies on the surface, and it's hard to imagine that it has neglected.

- The Supreme good-will never do that. But his (hands his own environment) led to the "plum" over and over again, driving in increasingly deteriorating conditions. In one completely not fine moment the conditions become such that "the sacrifice of Novorossiya" may seem "lesser evil" (exactly the same as Milosevic consistently "donated" the Kninska Krajina, Vukovar and Krajina with Serbian Bosnia). "A small step for small step" is the eternal and for the last 20 years never gave failure tactics of the West.

Igor Ivanovich, perhaps You already asked this question, but have You read Bobrova "the Era of stillborn"? There is something in common You and the main character of the book, there about the Hague...

- Read. And with Gleb Bobrov personally.

Because there You will have at least a small opportunity to make an impact. And the people behind You go. (Although this does not negate the human right to self-determination. It's only Your choice)

- Yeah? Where? Another marginal hand to create? Even our totally non-political Movement "new Russia" has not managed to gather more than 20 thousand "supporters" to join in which can one click on a keyboard button....

Politics is not this forum. A "marginal friends and family" if You headed it, could attract supporters, while You still remember. And while You have the opportunity to "be on TV". Sorry, Your movement is a noble cause, but this is not the format for "supporters". And 20 thousand people for 1 month is not so little. Although I stick my nose into your business, sorry. I know how to create the party and what it needs. If You don't have the necessary "ingredients" it will be really hopeless.

- In the TV? Ever since August I've seen on Central TV channels? Or at least the name of heard? Or are You suggesting that I was every day besieged by proposals to comment on events, and I "proudly refuse"? And we have a "politician" in the country the one show. Zhirik, Kengura, Pushilin are the truly Patriotic policy! Such patriots - where to me to them... On Wolfowitz I just admire - has emerged as the shit in the late 80s and to this day, "the influential representative of the Russian nationalists" by Western classification.

Thought that may interest Abramovich, black? Where to find modern Savva Morozov?

- All cut out even 1917-1937. Our current "Supreme oligarchy" uninterruptedly "imported", even if her physical persons grew on the domestic soil. At the time of "voucher privatization" money for mass purchase of the most profitable and strategically important industries in promyshlennosti and fin.sector are international businessmen. Accordingly, most major purchases have been made more or less figureheads on the money provided by foreign corporations. For example, "delegated" our beloved Vladislav Yuryevich "the alpha-groups" (Lord Aven and Fridman) received "seed money" from the Rothschilds. "Attention! Question!" - whose man is Fur (before the trip to the presidential administration in 1999, he served as Vice-President of Alfa-Bank)? .something tells me that the "alpha" of the current Supreme clumsy attempts to achieve any real sovereignty cause not too positive response.

For me, in vain You so about Zhirinovsky. Since the 80s , however, was not interested, but they have zero in GDP with a very interesting duet emerges.

- Do not insult the Supreme! A no, but he is a Person. Instead of the buffoon with the habits cheap carnival prostitutes.

Cars and humanitarian aid sent not so long ago In the overall use of it there.

- Benefit from the man who with his sales through the friends and family for 20 years "feigned Patriotic wing", playing the role of "distraction of useless objects" and one of its skomoroshestvo marginaliser any Patriotic idea? Yes for the harm that he brought him life and hard labour is not enough!

The jester can speak not only that.. but what you need to articulate -and for our own and for others

- Yes, of course. But should anyone else say the same thing, we will all be smiling contemptuously: "Ah, Yes! It's Zhirinovsky said! Well, well!" It is important not only "what" but "who says".

The party of the National Militia of Donbass need to create. Otherwise it will be too late.

The game is not going to create.
WHERE WERE ALL (absolutely all) of the great strategists, diplomats, analysts, politicians, etc., etc., when in April-may, I literally YELLED about what will happen in June-July-August? Condescendingly laughed - "Igor Ivanovich is sad!" and talked about how the Russians having stolen "throwing hats", if will help the cause. Meanwhile, ALL MY PREDICTIONS came TRUE. ALL.
Now we can speculate again that I "sound stupid". Well, that's convenient. And you can lift yourself, and me once again "under the baseboard to drive". Strategists, damn it... Go order "for the Crimea" receive and receptions at the high tales about his exploits tell is you do best.

Everyone chooses their own methods to achieve his goal. Shoigu, in General, very few people saw and know what he was thinking.

- And what for him to be promoted? Sergey Korpelevich - champion stay in power since 1991 the Minister. He made a career under Yeltsin and continues under Putin - without any politics. Only due to the hardware. And if it will be a "politician", only by order, such as "successor".

All of the above, message the Cotic one thing is clear - we all ass and the boys on the front just the last of the Mohicans. The situation may be changed thousands of hidden snipers. All AMBA!

- "Russia has not yet died
While her sons are alive!"
(A. Nesmelov)
No need to panic only. The fight should be. In any case not to give up. And, thus, clearly imagining the scale and proximity of the threat. This is what I am saying is, knowing that I will announce an alarmist, crazy, etc.
Source: http://etoonda.livejournal.com/