Home
/
Defence and security
/
/
Articles
Insulted crown Prince of Saudi Arabia gave the order on combat readiness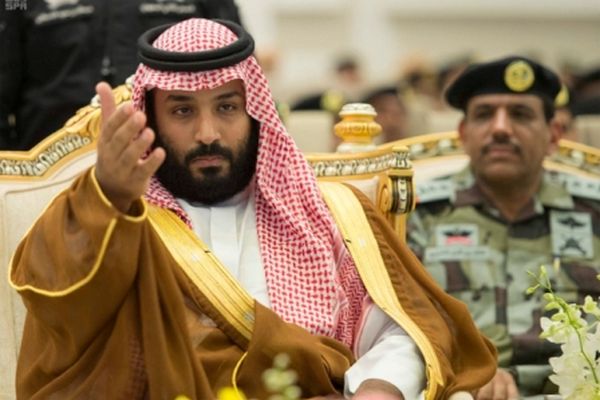 Crown Prince, Minister of defense of Saudi Arabia Mohammed bin Salman in the night of Sunday, April 1, gave the order to bring the armed forces in full combat readiness. About it reports the pan-Arab TV channel "al-Arab al-Jaziri", citing its sources close to the heir to the Saudi throne, which continues its multi-day American tour.

The order of the defence Minister of the Kingdom associated with he suffered the "insult" on the part of official representatives of Iran, specify the sources, "al-Arab al-Jaziri".
As reported by Colossal, Tehran reacted to previously made statements by the crown Prince of Saudi Arabia, which admitted the possibility of war with Iran "10-15 years". Foreign Ministry spokesman of Iran Bahram qasemi advised the 32-year-old heir to the Saudi throne "not to play with death," and called on the older generation of officers of the Kingdom to resemble "the flighty freshman" about the fate of former Iraqi leader Saddam Hussein, who also tried to "solve the Iranian issue".
The representative of the Iranian foreign Ministry quoted lines from the Persian poem, 13th century: "the Struggle with the eagle, the ant looks for a quick death."
We will remind, in interview with the U.S. edition of The Wall Street Journal, March 29, are multi-day visit to the U.S. the crown Prince and Mohammed said that if the ongoing efforts by Riyadh's geopolitical containment of Iran and its nuclear program will not lead to success, then, in all likelihood, it will boil down to war with this country in 10-15 years.
Saudi crown Prince, now the actual ruler of the largest Arab monarchy in the elderly father — king Salman called on the international community to exert more pressure on the Iranian regime to try to avoid a direct military conflict with him. "We must succeed (in the political and economic pressure on Iran) in order to avoid military conflict. If we fail, we'll probably get a war with Iran in 10-15 years," said Mohammed bin Salman.
---
Source: https://eadaily.com/ru/news/2018/04/01/oskorblyonnyy-kronprinc-saudovskoy-aravii-otdal-prikaz-o-boegotovnosti