Home
/
Defence and security
/
/
Articles
Patrushev: The West has created an empire of lies, suggesting the destruction of Russia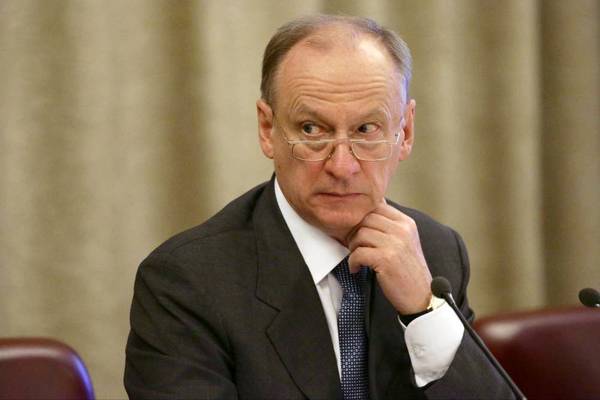 Secretary of the Russian Security Council Nikolai Patrushev spoke about the tasks of Russia's special operation and the role of the United States in supporting neo-Nazis in an interview with Rossiyskaya Gazeta. And also about the near future of Europe, the Russian gold and foreign exchange reserves and sanctions. And also about what changes await our country in the near future.
Europe, as you warned a year ago, eventually faced an unprecedented crisis, including caused by the flow of Ukrainian refugees. How can this affect the internal situation in the European countries themselves?
The story develops in a spiral. After all, the West denied the danger of the Nazi regime almost until September 1939. In 1938, Time magazine generally recognized Hitler as the person of the year.
Nikolai Patrushev: The special military operation has specific goals, on the achievement of which depends not just the well-being, but the lives of millions of people, the salvation of the population of the LPR and DPR from the genocide that Ukrainian neo-Nazis have been creating for 8 years. At one time, Hitler's fascism dreamed of destroying the entire Russian population, and today its followers, according to the precepts of Hitler, blasphemously try to do it with the hands of the Slavs. Russia will not let this happen.
Speaking of denazification, our goal is to defeat the bridgehead of neo-Nazism created by the efforts of the West at our borders. The need for demilitarization is caused by the fact that Ukraine, saturated with weapons, poses a threat to Russia, including from the point of view of the development and use of nuclear, chemical and biological weapons.
Russia will have to expand the range of domestic high-tech products. It is important to promote domestic developments into production as soon as possible. We will pay special attention to qualitative changes in the selection of scientific personnel and the evaluation of the effectiveness of their activities. Russian science should become a leading productive force, one of the locomotives of our country's development.
And what exactly should I do?