Home
/
Defence and security
/
/
Articles
Russian-Korean relations in shaping the security architecture of the Asia-Pacific region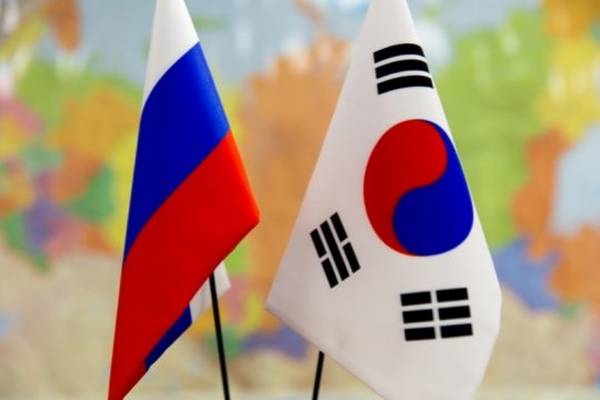 "With the concept of the East in the representation of each of us combined complex the amount of problems, patterns, aspirations, challenges and achievements. A huge continent with a population equal to half of the human race, with an endless variety of biological, climatic, geological and other prospects, he's already on this side is an infinite task for scientific poznavani" wrote A. E. Snesarev, Russian scientist, military theorist and geopolitician-orientalist.
Also, in 2019 the plan was signed at the initiative of the "nine bridges", which involves the cooperation of Russia and the Republic of Korea in 9 different areas, such as shipbuilding, agriculture, industrial and energy complex, the Northern sea route and others. Moreover, between the two countries have signed over 50 agreements, which indicates the strong contractual-legal base of bilateral cooperation. The agreements cover a wide range of cooperation ranging from military-technical cooperation and the peaceful use of nuclear energy to trade and investment. The South Korean company assist in the development of Russian hydrocarbon deposits in the Arctic, as well as implementing plans of economic development of regions of Siberia and the Far East.
Management of innovation process has become an integral part of national policy of the Russian Federation and the Republic of Korea on the path to economic security in the Asia Pacific region, international competitiveness and guarantee sustainable development. In turn, innovative security is defined as part of the security of the region or a single country, which is characterized by state protection of the national economy through increased innovation processes.
Balakin V. I. Russia in the East Asian region // Knowledge. Understanding. Skill. 2014 – No. 1. S. 125-132.
Vandam (Edrikhin) A. E. Geopolitics and geostrategy. Moscow: Kuchkovo pole, 2002.
Ershov A. Russia-Republic of Korea 30 years of diplomatic relations. [Electronic resource] – URL: https://interaffairs.ru/news/show/25910
Kashin V. the Russian approach to the problems of regional security in the Asia Pacific region. [Electronic resource] – URL: https://carnegie.ru/2016/06/17/ru-pub-63832
Labuk A. I. Investments of the PRC, the ROK and Japan in the economy of the Far East. The problems of investment climate in Pacific Russia // the map of the Pacific, in 2016. P.12-18.
Lee Yong Gil Economic cooperation of the Republic of Korea and Russia in the investment sphere // Herald of Moscow University. Series 6. Economy. No. 5. P. 47-63.
Mikheev V. V. the APR and Russia: near-term prospects. [Electronic resource] – URL: https://www.imemo.ru/news/events/text/atr-i-rossiya-blizhayshie-perspektivi
Snesarev, A. E. Military geography of Russia. (Part of total). Ed. second. SPb., 1910. P. 18-19.
Suslin S., Starikov E. Prospects for economic cooperation between the Russian Federation and the Republic of Korea in the context of growing trade wars in the modern world // Management: problems and prospects No. 4 (53), 2019.
S. S. Suslina, V. Samsonova, G. South Korea the new architecture of political-economic relations in the Asia Pacific region // Bulletin of Moscow University, series 25. International relations and world politics. 2012. No. 3 Pp. 96-98
Toloraya G. D. Russia and the problem of the Korean Peninsula at the present stage. Vestnik MGIMO-University. 2014;(4(37)):82-91.
Russia's participation in multilateral mechanisms of the Asia-Pacific region. The Ministry of foreign Affairs of the Russian Federation. [Electronic resource] – URL: https://www.mid.ru/ucastie-rossii-v-mnogostoronnih-mehanizmah-v-atr
Hong Winsock. The trilateral cooperation of Russia, Kazakhstan And Korea through the prism of politics and Economics. A view from the Republic of Korea // Bulletin of St. Petersburg University. International relations. 2020. Vol. 13. Vol. 2. P. 225-237.
Cherkashin P. V. Russian-North Korean relations at the modern stage and prospects of development // proceedings of the Oriental Institute 2015/2 (26). S. 30-35.
한러수교 30년, 극동러-한국 경제협력의 과거, 현재, 미래. [Electronic resource] – URL: http://news.kotra.or.kr/user/globalBbs/kotranews/3/globalBbsDataView.do?setIdx=242&dataIdx=185234
한러 정상통화...문대통령 "어려움 속 한반도평화 노력 지속". [Electronic resource] – URL: https://n.news.naver.com/article/001/0011913245