Home
/
Defence and security
/
/
Articles
Serbia joined the battle group of the EU with Ukraine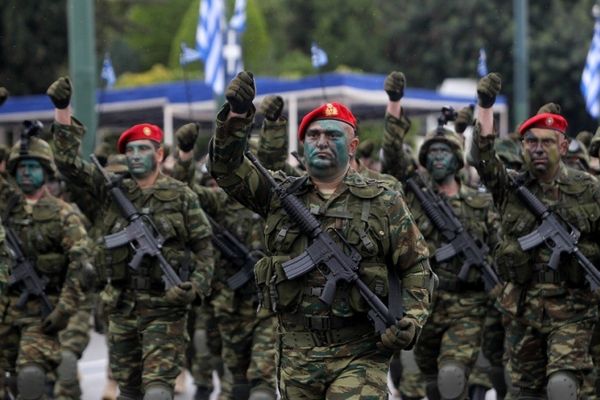 During the visit Minister of defence of Serbia Alexander Vulin in Athens signed a note verbale of accession (Note of Accession), which completes the process of participation of Serbia in the formation of military tactical group "HELBROC" (HELBROC BG, involved Greece, Bulgaria, Romania, Cyprus, Ukraine), RIA Novosti reported with reference to the press service of the Ministry of national defense of Greece.
Battle group formed on the basis of the Greek 71st airmobile brigade in Kilkis and can be used for the purposes of the European Union, the report said.
The Minister of national defence of Greece Panos Kammenos called Greek and Serbian fraternal peoples, noting that they were together in difficult times.
"We have to say that the Serbian people was the first victim of those who drafted the globalization, devastating peoples. Not by chance the international court in the Hague acquitted the President (Slobodan) Milosevic after his death, after he endured all this persecution for many years. But they passed, and I hope they become a lesson for everybody. Not cooperate with the terrorists attacking democratic state with a democratically elected leaders. Now we see that some of them are close to destabilizing forces of religious organizations, and we hope again to open fire in the Balkans. But now against them, international public opinion of the United Nations, Europe and NATO," — said Kammenos.
He welcomed the signing of the act of accession of Serbia to combat task force, led by Greece, with the participation of Bulgaria, Romania, Cyprus and Ukraine.
"This event has a double meaning. On the one hand, that regional cohesion for effectively protecting our countries, and on the other it strengthens the relationship of Serbia with the events in the field of European defence," — said the Minister, confirming the intention to strengthen military cooperation between the two countries.
According to him, Greece and Serbia along with other countries in the Balkans can play an important role in expanding supply routes of energy to Europe.
---