Home
/
Defence and security
/
/
Other
The media learned on additional delivery of Russian rocket engines in the United States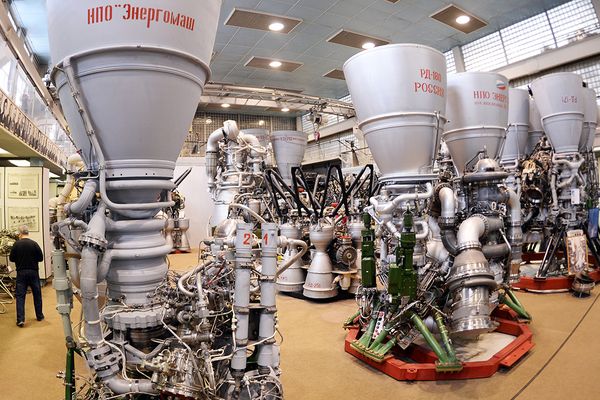 In the next month vendor rocket engine RD-180 NPO "Energomash" — a must visit, the delegation of the American company United Launch Alliance (ULA): the United States wants to purchase five Russian engines for launch vehicles Atlas V
The American company United Launch Alliance (ULA) for more than a year negotiating the purchase of a new batch of Russian engines RD-180 for use in their launch vehicles Atlas V. the signing of the agreement was repeatedly postponed, eventually for the preparation of the transaction, the number of required USA engines was reduced from ten to five. About it writes "Kommersant" with reference to sources.
As it became known publication, until the end of September the delegation of the ULA must attend NPO "Energomash", which produces the RD-180, and the Russian side to confirm their intentions. Initially, the contract for the supply of engines enterprises of the two countries were to conclude in September 2016, but it did not happen due to the preparations for the presidential elections in the US and testing a new rocket engine private space company SpaceX Elon musk.
Representatives of the American company because of this, asked to postpone the talks until the spring, to which the Russian side agreed. A source in space industry said that in may, the Russian company has put ULA ultimatum: either early signing of the contract for the supply of engines, or negotiating the sale of RD-180 China.
After the concern of the United States began to prepare for agreement at the June air show in Le Bourget, but was not held due to the extension of sanctions against Russia (and the supply of RD-180 restrictions are not touched).
Sources close to the leadership of the Russian enterprises indicate that in the autumn the negotiations will be about the delivery of five engines, and not ten, as originally planned.
"There is no policy left in the first place, but American industry anywhere from our engines not to leave, of course, if they don't want to stop my launcher program," — said the source "Kommersant" in the government.
Contact ULA publication failed, and in "Energomash" has refrained from comments.
Monday, September 4, the newspaper the Wall Street Journal reported that the American government will use Russian RD-180 in its missiles longer than planned — until 2025, and maybe longer.
Rocket engines RD-180 had fallen under the ban in may 2014 against the backdrop of escalating tensions in Ukraine, however a few days later the decision was reversed. In Washington came to the conclusion that the purchase of equipment of the Russian NPO "Energomash" do not contradict the anti-Russian sanctions. All the plans and existing contracts 2017-2018 USA will receive 22 RD-180.
Anna Trunina
---
Source: http://www.rbc.ru/technology_and_media/06/09/2017/59af64b59a7947065908423d?from=main