Home
/
Defence and security
/
/
Articles
The media learned about the plans of China to establish state of the art army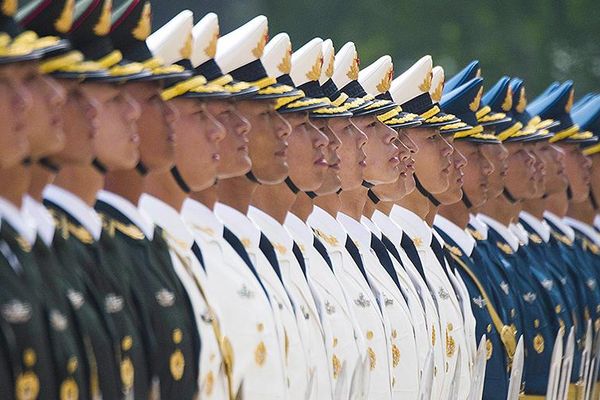 The people's liberation army (PLA) took 120 professionals to work in the Chinese Academy of military Sciences. Write about it South China Morning Post citing state media.
According to the publication, more than 95% of the researchers have scientific degrees and spetsializiruyutsya quantum technologies and artificial intelligence. The PLA intends to use their knowledge for application in the military sphere, the newspaper said.
It is reported that this measure is related to the intention of Beijing to become the military-technical superpower and catch up on the performance of the United States.
Today the PLA continues to be the most populous in the world. In its ranks composed of some 2.3 million soldiers, or 0.18% of the population of China, reports «ria of news".
The portal iz.ru wrote that in China scientists in 2015 conduct research on changing human DNA. The experiments were made possible thanks to flexible legislation and the assurances of the authorities, they are associated with the search for effective cancer drugs.
---
Source :https://iz.ru/700880/2018-01-27/smi-uznali-o-planakh-knr-sozdat-ultrasovremennuiu-armiiu