Home
/
Defence and security
/
/
Articles
Stratfor: Moscow to abandon arms race — she remembers the fate of the Soviet Union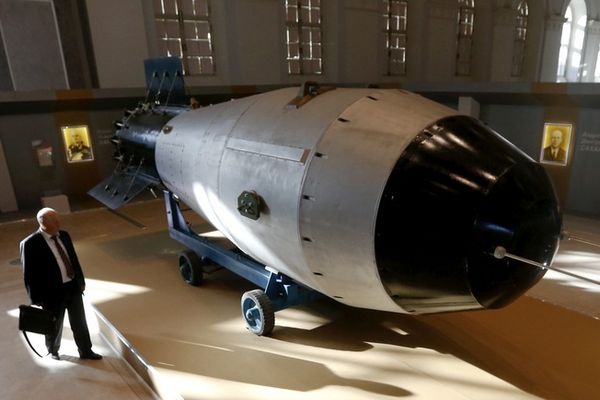 Russian authorities declare that they do not intend to participate in an arms race with the United States, according to Stratfor. As the newspaper notes, this position of Russia is due to the fact that she remembers: that excessive defense spending led to the collapse of the Soviet Union.

For 25 years after the collapse of the Soviet Union, Russia focused on building their military capabilities at the border, according to Stratfor. While from time to time in response to US provocations all this was accompanied by "rattling nuclear weapons" from Moscow.
However, a recent statement by the elected President of the United States Donald trump that Washington should expand its nuclear Arsenal, Russia reacted with restraint. According to the publication, this reaction is a reflection of "different military and economic reality for Russia", the essence of which is: "the Kremlin realizes that it can't afford to keep up [with US] in a new nuclear arms race".
Trump's comments about the need to expand the U.S. nuclear Arsenal was met with criticism from the Russian authorities, the article says. Thus, the press Secretary of the President of Russia Dmitry Peskov has declared that his country will not participate in the arms race. As the official representative of the Ministry of foreign Affairs of the Russian Federation Maria Zakharova criticized the United States for attempting to bring her country to death through costs.
"
In recent years, Russia has used the news about the us arms build-up to justify the cost of expanding their own arsenals, but the echoes of the catastrophic succession of the defense expenditures of the USSR in the 1980-ies have forced Moscow to take a break. A more moderate tone of Russia does not mean that it abandons its defence plans. Rather, it is that the Kremlin does not want a repeat of that with exorbitant cost that helped to precipitate the collapse of the Soviet Union
", — said Stratfor.
---
Source: https://russian.rt.com/inotv/2017-01-01/Stratfor-Moskva-otkazhetsya-ot-gonki