Home
/
Defence and security
/
New in the military
/
Recommended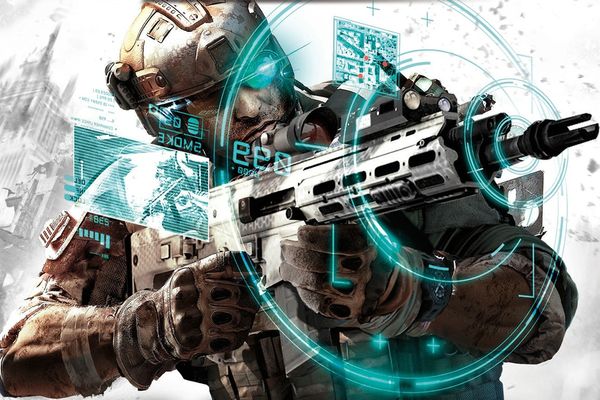 Project materials center around the analysis and evaluation of new approaches to warfare in the modern world. special attention is paid to the types and aspects of confrontation as "network war" or "network-centric confrontation." Also in this section are published materials reflecting trends in reforming the armed forces in Russia and other countries of the world.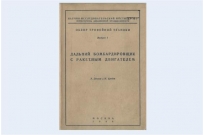 Your attention is invited to the book is a translation of the German edition of a new bomber with a rocket engine. An example of innovative design from 1944, much ahead of his time. Special attention deserves the study of new samples of military equipment. All who study the history of military technology.
31-10-2012 admin 2717 0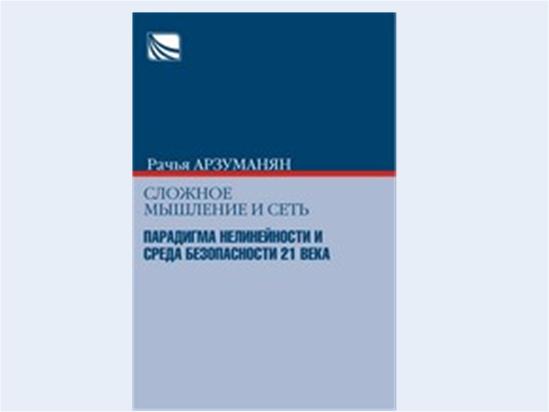 The monograph covers the fundamentals of complex thinking, science of complexity and paradigm of nonlinearity, describing the turbulent security environment of the modern world. Consideration of some aspects of the strategic culture of the West, as well as views on war Clausewitz, the symbol of nonlinearity in the military sphere, allows to explain the nature of revolutionary change, which resulted in the emergence of the theory settentrione wars and settentrione concepts.
18-01-2012 admin 4216 0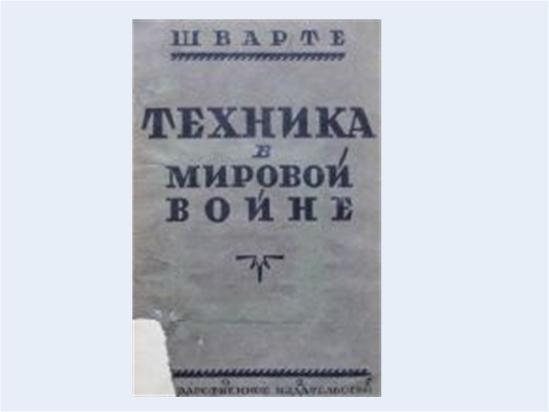 The study technique in the world war, in its myriad applications to the case of wrestling, devoted many hundreds of works. However, each of these works, covering in detail any separate branch of military technology, sees it as separate from other branches of military equipment, military art, and pure, finally, without taking into account economic possibilities of the country in a given period of its development.
10-01-2012 admin 3806 0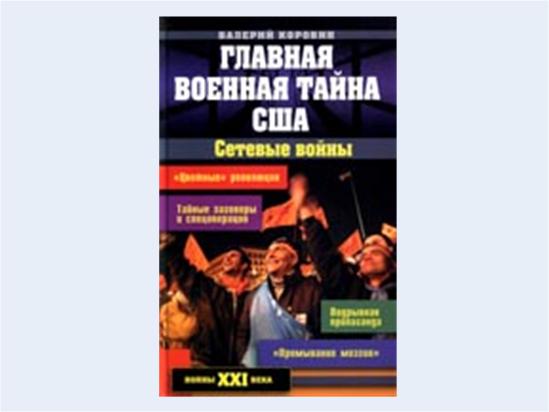 Two and a half thousand years ago a Chinese sage said: "the Supreme art of war is to subdue the enemy without fighting, not even a sword imbrued with blood". Today, the U.S. is closer than ever to achieving that dream, with the new secret weapon and new strategy of conquest mirovoy domination. Talking about the so-called network wars - the last military development of the Pentagon that allows you to win without the use of the armed forces, and thus without any risk to miss a retaliatory strike.
09-11-2011 admin 3215 0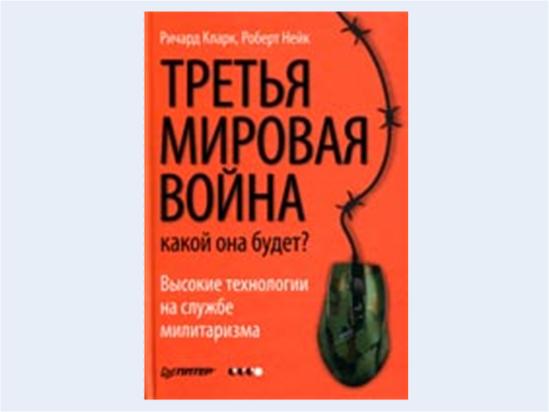 During the first decade of the twenty-first century United States, Russia, China and other world powers to develop a new type of weapon, based on the latest technologies and the use of information technology and the Internet. Special units are preparing the cyber battlefield with the help of the so-called logic bombs and back doors, in time of peace by placing virtual explosives in other countries. This new war is not a game and not a figment of our imagination, is not an alternative to conventional warfare. In fact, it may increase the probability of more traditional military conflicts with the use of firearms and missiles.
26-10-2011 admin 4427 0