Home
/
Defence and security
/
New in the military
/
Other
The United States presented a plan to destroy the "Armor-S1"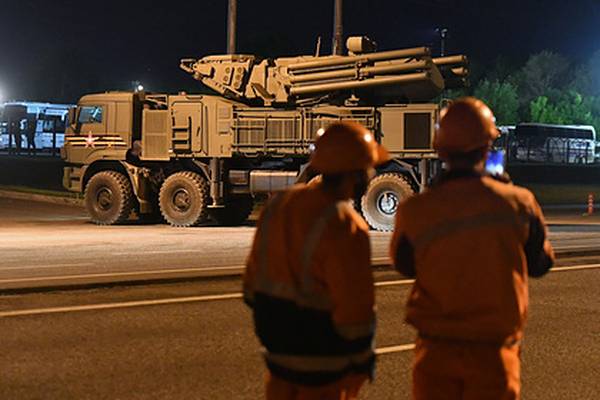 The American edition notes that the family of multi-purpose unmanned aerial vehicles will be capable of semi-Autonomous work jointly with other UAVs or manned aircraft, and, forming a swarm, will be designed for fully Autonomous operation.
In the framework of multi-family is planned to create, in particular, unmanned aerial vehicles designed for electronic warfare, drones, bombers, drones-the lure and the shock drones. The objectives of these funds are also called mobile air defense systems and reactive systems of volley fire (MLRS).
Some of these drones should be equipped with telemetry systems and video cameras, allowing to monitor the operational situation, namely moving targets. For the organization of the swarm is expected to be used in artificial intelligence systems.
"In General, a swarm of these drones dazzles and confuses enemy air defenses, disrupts communication, or otherwise act against the enemy's defenses, diverting his attention," the paper concludes, noting that some of these drones can be launched from helicopters, created in the framework of Future Attack Reconnaissance Aircraft (FARA).
In August, Breaking Defense reportedthat the removal of the international embargo on buying weapons by Iran could lead to the fact that Tehran will begin to take on air defenses and fighter jets from Moscow and Beijing. The publication notes that in 2019, Iran attempted to purchase from Russia of s-400 "Triumph", but the latter rejected the proposal. "But if the embargo on arms supplies would be stopped, Moscow might use the opportunity to sell Tehran s-400, as well as fighter jets and other weapons," suggests Breaking Defense.
---