Home
/
Defence and security
/
New in the military
/
Other
UK opens centre to implement artificial intelligence in the military sphere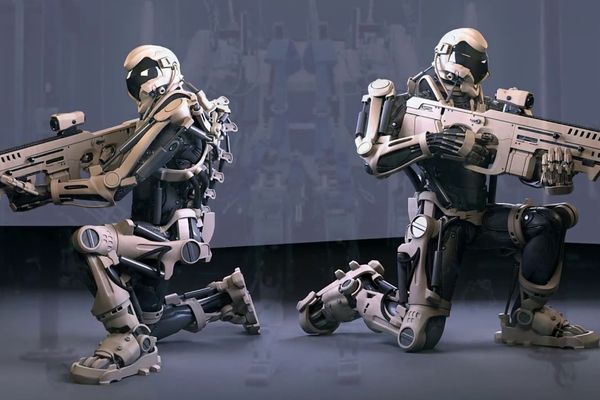 Until recently, artificial intelligence has found its application only in research and, if I may say so, the "domestic" aspects of our lives. But now increasingly, you can hear that AI will be integrated in the military sphere. For example, the UK authorities announced the opening of the center for military development, in which a key role will play an artificial intelligence.
The center will be located on the territory of the British city Porton Down. In the first stage of the complex, the scientists will study the possibility of using AI to control unmanned vehicles, computer security, the possibility of assistance to the command staff and assist in the coordination of actions on the battlefield, but also in the sphere of counteracting the information war. As stated by the Minister of defence of the United Kingdom Gavin Williamson
"Meeting scientists and military experts makes our most brilliant minds to develop new capabilities, then the latest developments can be implemented in a system of Autonomous warfare and even in robotics".
The UK authorities have already spent almost 1 billion US dollars on the development of artificial intelligence systems in the military sector and plans to develop this industry. Many experts are afraid of such a prospect, because we all know many works in which rebellious AI rebelled against humanity. However, the scientists, do not worry, because at the moment the AI is at that stage when it is sharpened only by using a certain task and does not have adequate autonomy in decision-making.
Vladimir Kuznetsov
---
Source: https://hi-news.ru/technology/velikobritaniya-otkryvaet-centr-dlya-vnedreniya-iskusstvennogo-intellekta-v-voennuyu-sferu.html