Home
/
Defence and security
/
The Armed Forces of the Russian Federation: yesterday, today and tomorrow
/
Articles
The Armed Forces of the Russian Federation: yesterday, today and tomorrow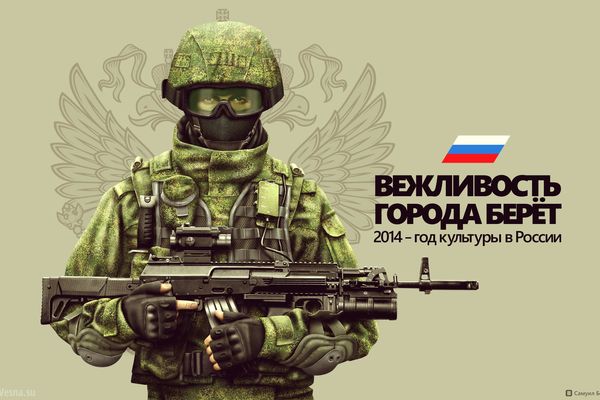 The project is devoted to the study questions the historical heritage of the Russian army, its traditions, selfless way. We study how the strategic management of forces and means for solving diverse problems. Particular attention is paid to the development of the Armed Forces in Modern stage, assessing the effectiveness of individual steps, as well as military reform in general. Also assessed the views of foreign analysts on the issues of construction of the Russian armed forces.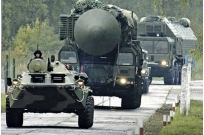 To update the operational strategic nuclear forces by 2020, not 70% as previously assumed, and 100% committed to the Russian military-political leadership. About it on air of TV channel "Russia 24" stated Deputy Prime Minister Dmitry Rogozin, who oversees the military-industrial complex. Such radical acceleration has long promulgated the program has caused a lot of incredulous comments: will Russia be able to make a sudden jerk?
28-09-2014 admin 2333 0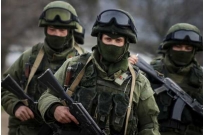 Ever so much do not lie, as during war, after hunting and before the elections: if we take this old Maxim attributed to Otto von Bismarck, coming from Russia news should be treated with great caution. For example, this: the morale of the army, as stated by defense Minister Sergei Shoigu, is at its highest level in 17 years. Or another observer, this time based on the conclusions of sociologists from Fund "Public opinion": the Russians believed in the power of the army.
28-09-2014 admin 1864 0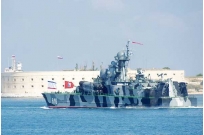 This news Russian news agencies presented as a great victory of the domestic fleet: the last Sunday through the Bosporus and the Dardanelles from Sevastopol to the Mediterranean for the first time came our missile hovercraft (RKVP) "Sandstorm". Thus greatly strengthened the composition of ship operational connection the Russian Navy in these waters.
25-09-2014 admin 1994 0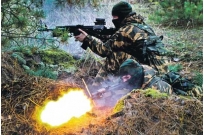 The construction of the Armed forces of the Russian Federation is one of the most important problems solved by government through the defense of our country. With the current state of the Russian army, the direction of its further development are under scrutiny and the subject of active discussion not only in Russia but also in foreign countries.
14-09-2014 admin 2616 0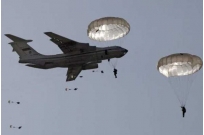 The next Day the airborne troops of the Russian Federation is taking place, which many have called the pre-war. In these circumstances, re-evaluated all the elements of the military machine, and airborne this revaluation applies primarily to. In the next 10 years, the airborne troops will remain the basis of Russian potential in local conflicts and peacekeeping operations, but the appearance of these troops will change seriously.
05-08-2014 admin 1925 0