Home
/
Defence and security
/
The Armed Forces of the Russian Federation: yesterday, today and tomorrow
/
Articles
The Armed Forces of the Russian Federation: yesterday, today and tomorrow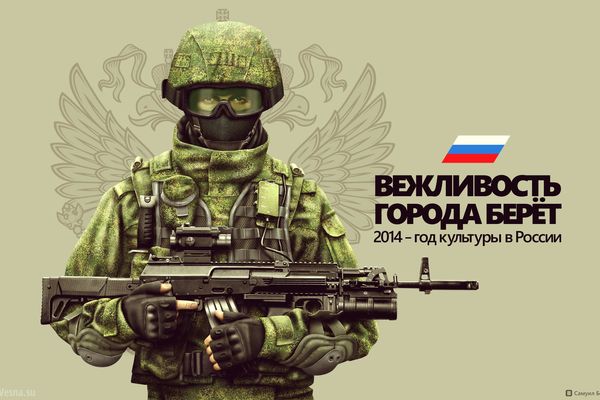 The project is devoted to the study questions the historical heritage of the Russian army, its traditions, selfless way. We study how the strategic management of forces and means for solving diverse problems. Particular attention is paid to the development of the Armed Forces in Modern stage, assessing the effectiveness of individual steps, as well as military reform in general. Also assessed the views of foreign analysts on the issues of construction of the Russian armed forces.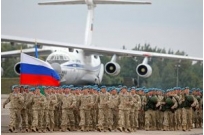 The culmination of the joint Belarusian-Russian exercises "West-2013" was held on 26 September on two polygon near Grodno and Kaliningrad. In the final phase was attended by the presidents of Belarus and Russia Alexander Lukashenko and Vladimir Putin. For the first time atropatana interspecific interaction between the regional group of forces with attraction forces of the Russian Navy. The final point on the map exercises was the Khmelevka firing ground near Kaliningrad.
27-09-2013 admin 2248 0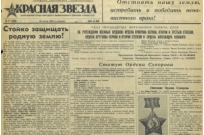 Our homegrown forgers in all sorts of fabrications about the great Patriotic war is most often associated with this order of Stalin, who people and in the army the name of "not one step backward!" with the introduction of penal companies and battalions, detachments, which allegedly kept the entire defense: they drove the soldiers to the offensive. It seems that there is more sense to consider everything connected with it which became a legend, of extreme importance for the time document.
31-07-2013 admin 9491 0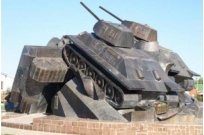 Perhaps the most famous tank battle of the Second world war, according to some historians determined the outcome of the battle of Kursk, took place exactly 70 years ago - July 12, 1943. The authors of numerous articles in the media strongly considered tanks - how many were there, how many lost, completely forgetting about the people who ultimately decided the outcome of the seven days ' battles. Successful completion of the Prokhorovka battle was difficult given our troops. In the fierce battle killed many thousands of Soviet soldiers. In this article I would like to return to the question about the price of success.
11-07-2013 admin 3786 0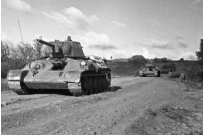 July 5 1943, one of the largest battles of the great Patriotic war — the battle of Kursk. According to the national historiography, the battle of Kursk, along with Stalingrad is the so-called period of radical change in the war.
11-07-2013 admin 3442 0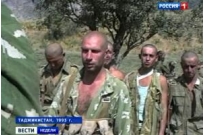 On may 28 in Russia — Day of the frontier guard. A holiday for all, because in some degree the guard — every one of us, because ideally, everyone decides what and whom to let into your life and in the life of the country. One of the most tragic pages of the border service of the new Russia — the heroic drama of the Moscow detachment in Tajikistan twenty years ago.
28-05-2013 admin 2852 0