Home
/
Defence and security
/
The Armed Forces of the Russian Federation: yesterday, today and tomorrow
/
Recommended
B. Geroy `memories of my life. In 2 volumes`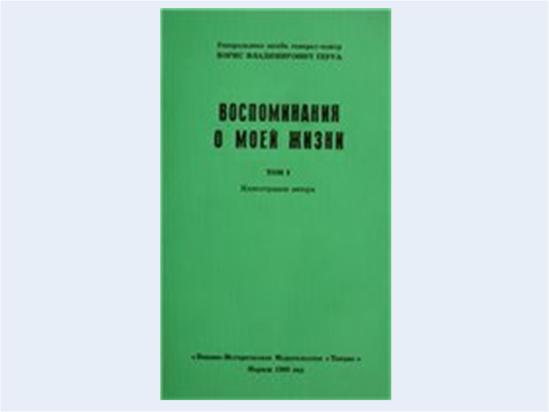 Memories of the hereditary military General major General General staff Boris Vladimirovich of Geroi, the author of numerous articles, particularly in "the Journal of military knowledge." Published in Paris run of only 1000 copies.
Historical military publishing house of the "Tanais", Paris

Year: 1969
Of pages: volume 1 - 290, 2 volume - 240
Format: pdf rar+5%
Size: 15,7 MB 9,3 MB
Book dosta in allerona.