Home
/
Defence and security
/
The Armed Forces of the Russian Federation: yesterday, today and tomorrow
/
Weekdays
As 55 marines released from Nikolaev 700 Nazis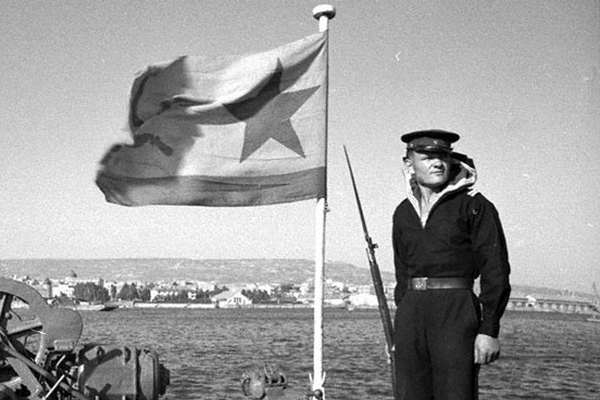 In March 1944,

55

marines

under the

command of Lieutenant

Konstantin Olshansky

for the liberation of

Nikolaev

clashed with

700

fascists

, causing

the enemy fire

on himself.

And

won.
In March, 1944 of troop of 3rd Ukrainian front as a result of Bereznegovato-Snigirevsky operation have closely approached to Nikolaev.
Having gained a problem on city clearing, the commander of 28th army lieutenant general Alexey Grechkin has commanded to conduct in the Nikolaev port marines beaching.
Its problems included derivation of enemy forces from front.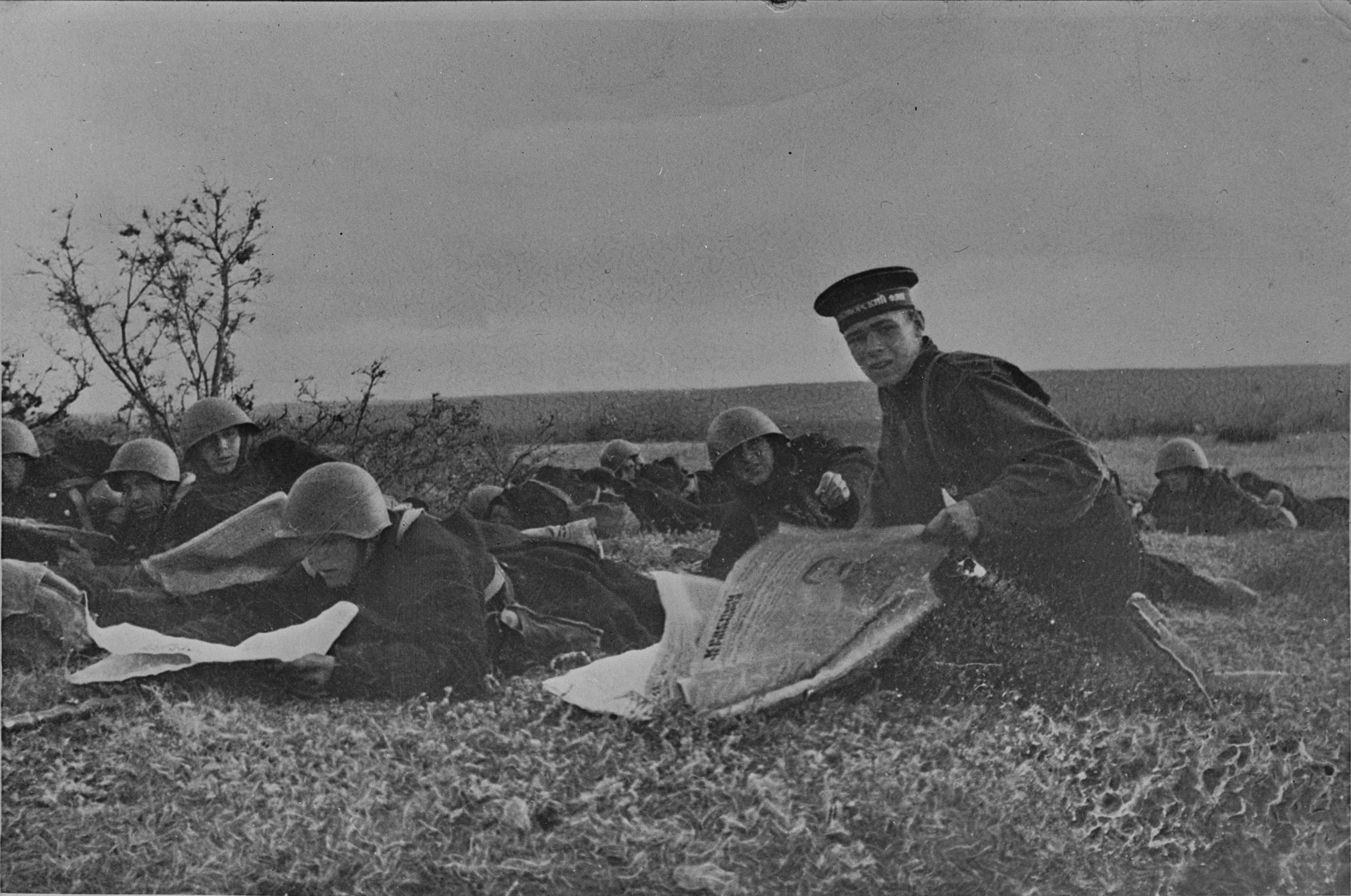 For this purpose marines should engage with superior forces of the opponent, to destabilise deep German defence and prevent destruction of port buildings and constructions.
Problem accomplishment was assigned to 384th Separate batallion of marines which were a part of the Odessa naval baseline. The landing group from 55 volunteers was headed by the senior lieutenant Konstantin Olshansky.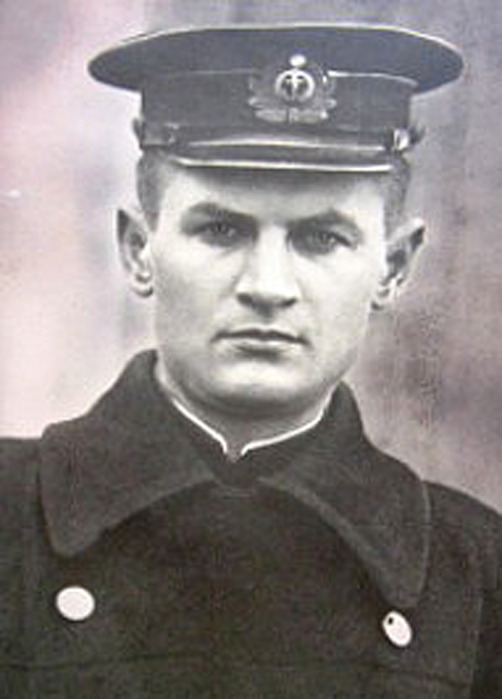 Konstantin Olshansky
Olshansky's sampling was not casual. It has been called on fleet in 1936 when he was 21 year old. The seaman has left electromechanical school of sea educational group of the Black Sea fleet in Sevastopol, then taught in it. In 1941 - has passed intensive courses of second lieutenants.
Battled near Sevastopol, defended Yeysk.
After news reception about destruction of almost all family in occupied territory, Olshansky has achieved transfer in marines batallion.
To Nikolaev it had experience of landing operations. At storm of Taganrog in August, 1943 Olshansky was the chief of a headquarters of landing group, in a month headed the first wave of a landing at clearing of Mariupol. For this operation has been awarded Alexander Nevsky's Awards.
Pontoons and boats
On March, 23rd, 1944 the batallion of marines has been removed from a front line and taken away in short-range back for landing preparation in the Nikolaev port. Marines needed to pass by boats almost 15 kilometres across Southern Bug. Last piece of a way needed to be overcome on coast. In no event it was impossible to allow for the opponent to detect itself that was uneasy - half of waterway went along the shores occupied with the opponent.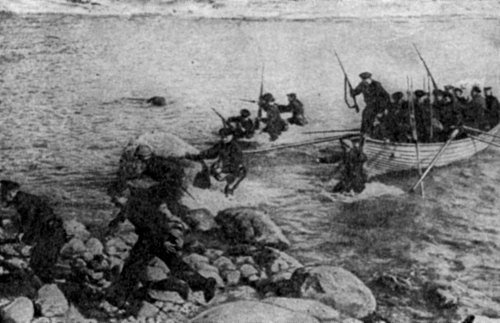 In the evening on March, 24th Konstantin Olshansky has resulted 170 fighters making the first assault group, in the village Bogojavlensk quay.
Here the boat for a landing should wait for seamen, but the shore had heavy and almost uncontrollable bridge pontoons
Disobey the order Olshansky could not and has given a command on loading. Without having departed and ten metres from a shore, the first pontoon was turned over. The others have tipped also. It became clear that the operation beginning should be postponed
Next day sappers of 28th army have matched together to Bogojavlensku of 7 fragile fishing boats whom local residents were possible manage from drawing off and annihilating all on the way of fascists.
Only two boats were suitable for flotation. The others to seamen should be caulked quickly. Ask about the help local seamen could not: it was necessary to keep privacy of operation.
Marines were helped only by 14 sappers led by the sergeant. They should forward the first party of a landing and return for the second.
The return way is not present
In the evening of the same day of a boat with 55 seamen have gone to a way. Boats hardly stood a cargo. It was necessary even to devide out an ammunition reserve. When boats have sailed away, seamen have faced one more problem - waves. At one of boats the bottom has failed, two more have sprung a leak.
To this time it has been passed no more than two kilometres from fifteen.
Konstantin Olshansky has made a decision. Having seated seamen by six boats, on another he has sent back soldiers who on an initial plan should return behind the following party of a landing. A return way was not. To expect a reinforcement now too it was not necessary.
After midnight in a batallion headquarters have accepted the first short wireless message and have made a laconic log entry of operations: "Sword". It was jolted at 00 o'clock. 00 minutes Get down to task accomplishment ».
Having got out on a position, seamen have removed sentries and have occupied all-round defence around elevator, riged weapon emplacements.
Battles at elevator
The first fire contact to the opponent has occurred early in the morning on March, 26th. First Germans have not given serious value to battle group: went without survey by a frontal attack, assuming that at elevator the small group of underground workers bosses. Only when losses among Germans began to be calculated by tens, they have fathomed, what not all so is simple.
But they also could not think that they are resisted by only one company armed as small arms and have launched in attack three batallions of an infantry at a support of artillery, mortars, tanks.
By the evening on March, 26th in unequal to battle half of marines has dropped already.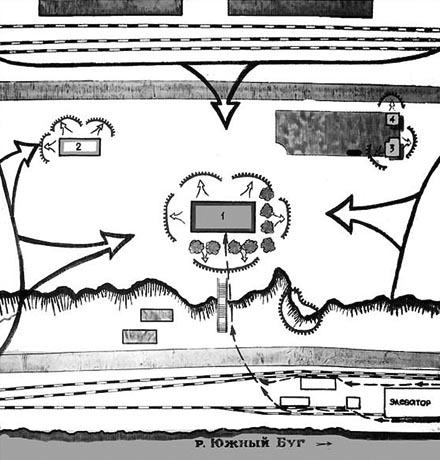 Konstantin Olshansky on the radio set has called fire on itself, has corrected artillerymen: "Sword". The opponent continuously attacks. A rule heavy. I ask fire on me. Give sweepingly ».
Then on elevator region the artillery of 28th army has started to work. Communication with Olshansky has interrupted.
The attack planes sent on air reconnaissance Silt-2 have reported that the elevator still has a battle. On the Germans attacking ruins of a building, pilots have released rocket missiles and have shot all boezapas aviation guns.
By the morning on March, 27th in live remains only 15 seamen. Olshansky has perished.
All officers have perished. Germans have started to apply flame-throwers. Marine Valentine Khodyrev at whom in battle one arm has already been torn off, has met the tank vermahta "on-sevastopolski", with a sheaf of manual grenades it has undermined "pantser" together with itself.
In the morning on March, 28th the handful of marines has reflected the eighteenth attack. At this time units of Red Army have rushed into Nikolays. From the north - units of 6th army, from the east - 5th shock, from the south - 28th armies and 2nd mehkorpusa.
The group which has arrived to port of scouts has seen the broken German technics and hundreds bodies of fascists by which approaches to fumed port constructions have been covered.
From that cellarage that was called as office earlier, scouts have taken out on the arm ten covered with wounds and contused commandoes …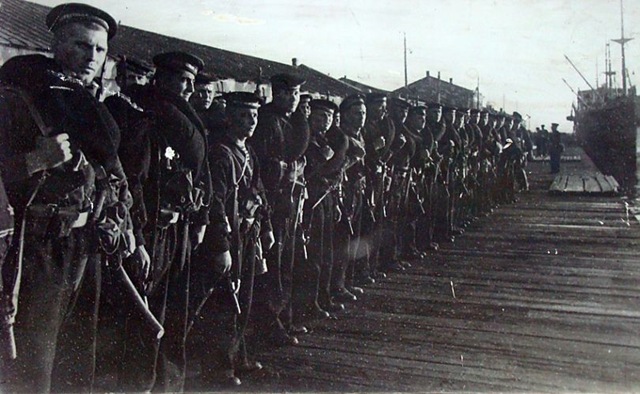 Nikolaev has been freed. 47 from 55 marines have perished, but the operational task has been carried out.
They have taken fire up and have annihilated about 700 Germans.
On April, 20th, 1945 the Decree of Presidium of the Supreme body of the USSR according to which all to 55 marines - live and dropped - had been appropriated a rank of the Hero of Soviet Union has been signed. A unique case for all history of the Great Patriotic War.
Alexey Rudevich
---
Source: <http://russian7.ru/2015/04/kak-55-desantnikov-osvobodili-nikolaev/>