Home
/
Defence and security
/
The Armed Forces of the Russian Federation: yesterday, today and tomorrow
/
Articles
Like a General uncle Bob required the Marines to carry out a correct attack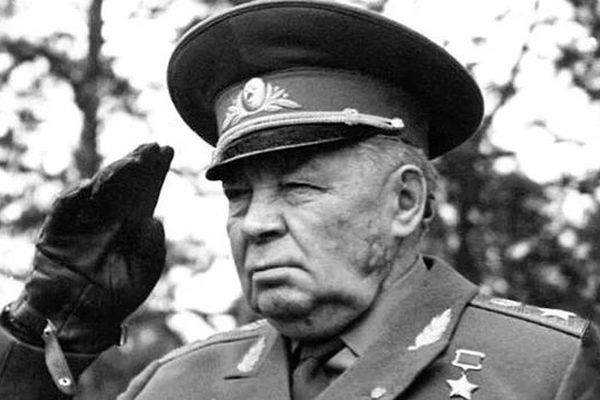 Preparing for the next exercises, in which the main role was to play the troops of the airborne forces. As expected, the exercises and military-sports holidays, which is expected to be the big bosses, all polished to a mirror Shine, and all actions honed to the fully automatic.
Here and there everything was prepared, the troops withdrawn to the starting line. It remains only to wait for the commander, the General uncle Vasya, who commanded airborne and on course called Vasily Filippovich Margelov or for the eyes "dad".
Margelov arrived at the CP, the Marines gave the command to attack and the red rocket desantura shouting "Hurrah" and "For the Motherland" went to conventional attack. The attack did not last long. Margelov looked at revealing the circus and, cursing, gave the command "Stand down, all return to the starting point".
In the confusion the officers return servicemen to the starting line. Then the fathers of the commanders slide on the gearbox. Starts acceleration from the commander:
- Who are you ever here to show? What is this? It's military exercises or something? You scare the enemy with their front fucking shape and revealing the screaming? Where a normal Mat, which are going to attack? Where the unbuttoned shirt? Where in the end the machines on the eggs?
At the end of uncle Bob gives the summary: Soldiers to put in order. Attack repeat.
The officers ran to move their offices to give new inputs, and instruct men. In the sky is fluttering the new missile and attack are terrible, dressed in rags, screaming obscenities good airborne troops. Really becomes impressive to horror.
Satisfied looks Margelov, says:
- Well here, quite another matter.
Then gets in the car and leaves.
Strong was the General. In fact, not in words, took care of combat readiness. No wonder it is loved and appreciated.
---
Source: https://zen.yandex.ru/media/valerongrach/kak-general-diadia-vasia-treboval-ot-desantnikov-provesti-pravilnuiu-ataku-5aefc7861410c3259ffed5ba