Home
/
Defence and security
/
The Armed Forces of the Russian Federation: yesterday, today and tomorrow
/
Weekdays
Six of the most incredible feats of Russian paratroopers conquer the world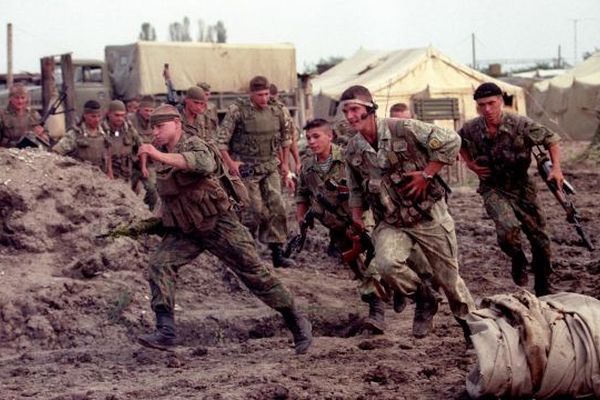 "

Blue

splashed

,

splashed

on

vest

spread over

takes"

.

Blue

berets,

vests

, parachutes

and blue sky -

it's

an essential attribute

of fighters

have

become

the elite

troops.
On August, 2nd across all Russia celebrate day VDV. This year airborne troops celebrate 85-year-old anniversary. In all cities of Russia in day VDV will pass celebratory actions.
In Moscow the basic action will be developed in park Bitter: concerts, exhibitions, a field-kitchen, meetings of the former colleagues and, of course, landing military technology. Celebratory actions will begin with a divine liturgy in Ilya Proroka's temple at headquarters VDV and layings a flower to memorials.
This day thousand men of different age in blue berets, stripped vests and with turquoise flags will bathe in fountains and to remember with colleagues army years, and we will remember immortal feats of Russian commandoes.
Battle of the Pskov commandoes in Argunsky gorge
Speaking about feats of Russian landing, it is necessary to remember improbably tragical and so heroic battle of the Pskov commandoes in Argunsky gorge in Chechne.29 of February - on March, 1st, 2000 fighters of 6th company of 2nd batallion of 104th Guards air-borne regiment of the Pskov division conducted a difficult fight with insurgents under command of Hattaba at height 776 in vicinities of the city of Argun in the central unit of the Chechen Republic. Two and a half to thousand insurgents were resisted by 90 commandoes, 84 from which heroically were killed in action. In live remains six soldiers. The company has blocked a way to the Chechen insurgents, trying to break from Argunsky gorge to Dagestan. The information on destruction of the whole company long time was kept in secret.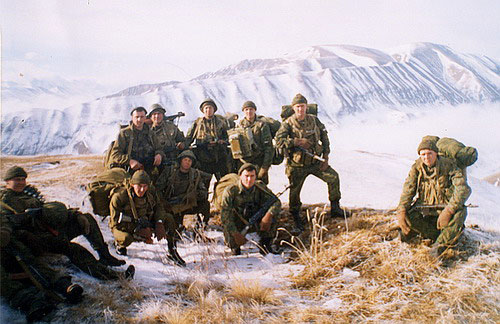 About that it was necessary to worry the military man in this terrible to battle, it is possible to guess only. Fighters undermined themselves, already wounded they rushed on insurgents, without wishing to surrender. "It is better after all to die, than to surrender", - soldiers of a company spoke.
It follows from legal records: "When ammunition came to an end, commandoes went to hand-to-hand battle and undermined itself pomegranates in crowd of insurgents".
One of such examples - the senior lieutenant Alexey Vorobev who has destroyed field commander Idrisa. Vorobevu splinters of mines has interrupted the feet, one bullet has got to a stomach, another - in a breast, but it fought to the last. It is known that when in the morning on March, 2nd 1st company has broken on height, the body of the lieutenant was still warm.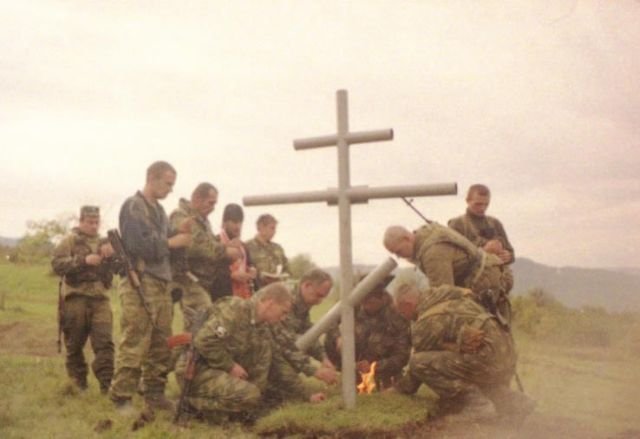 For a victory our children have paid a big price, but they managed to stop the enemy who and could not escape from gorge. From 2500 insurgents in live remained only 500.
22 fighters of a company have received a rank of the Hero of Russia, 21 of them - posthumously, other steels gentlemen of an award of Courage.
Mozhaisk landing
As example of the greatest courage and valour of the Russian landing the feat of the Siberian soldiers who were lost in 1941 near Mozhaisk in unequal battle with fascist troops can serve.
Business was in the cold winter of 1941. A making reconnaissance flight the Soviet pilot has seen that to Moscow the column of armour of the opponent moves, and on its way was not zagradotrjadov, anti-tank means. The Soviet command has made a decision to throw out in front of tanks a landing.
When the commander has come to a landing company of Siberians which have brought on the nearest airdrome, it have suggested to jump from planes directly during snow. And it was necessary to jump without parachutes on low-level flight. It is remarkable that it was not the order, and the request, but the step forward was made by all military men.
German soldiers have been unpleasantly surprised, having seen low-flying planes, and then and have at all yielded to a panic when from them people in white short fur coats one after another fell down. And to this stream there was no end. When it seemed that Germans have destroyed already everything, there were new planes with new fighters.
The author of the novel "island Knjazhy" Yury Sergeev so describes these events. "Russian it was not visible in snow, they as if grew from the earth: fearless, furious and sacred in the retribution, uncontrollable any weapon. Battle boiled and bubbled on highway. Germans have interrupted almost all and already rejoiced to a victory, having seen the new column which has caught up them of tanks and a mechanised infantry when again the wave of planes has crept out of wood and from them the white falls of fresh fighters have rushed, even in falling amazing the enemy … German columns have been destroyed, only a few armored cars and cars have escaped from this hell and have rushed off back, carrying mortal horror and mystical fear before fearlessness, will and spirit of the Russian soldier. After it was found out that at falling during snow was lost only twelve percent of a landing. The others have accepted unequal battle".
Documentary acknowledgement of this history are not present. Many believe that it, for any reasons is made secret till now, and others consider as its beautiful legend about a feat of commandoes. However, when sceptics have asked about this history of the known Soviet scout and the commando, the champion on number of parachute jumps of Ivan Starchaka, it has not called into question a reality of this history. The matter is that also he with the fighters as landed on Moscow to stop the motorised column of opponents.
On October, 5th, 1941 our Soviet investigation has found out 25-kilometre German motorizirovannuju a column which at full speed moved on the Warsaw highway in a direction of Juhnova. 200 tanks, 20 thousand infantry on motor vehicles accompanied by aircraft and artillery posed deadly threat for Moscow to which there were 198 kilometres. The Soviet troops on this way was not. Only in Podolsk was available two military colleges: infantry and artillery.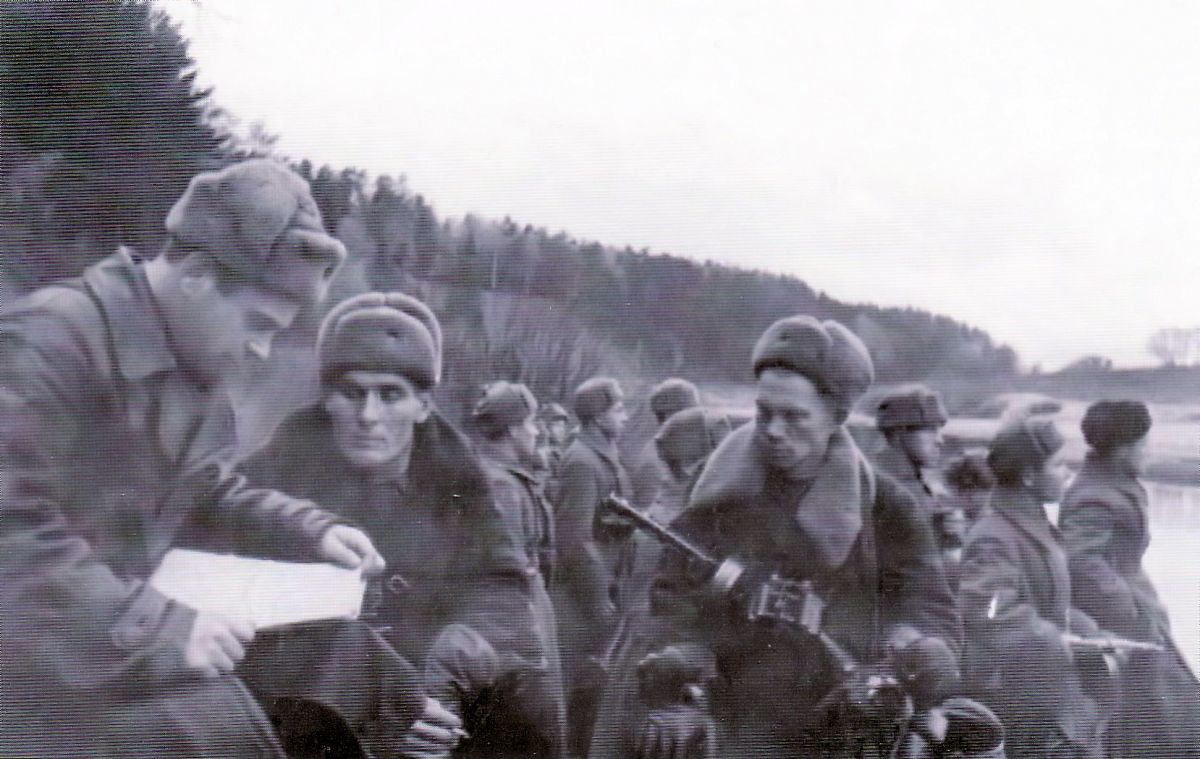 To allow to them time to occupy defence, the small avialanding under command of captain Starchaka has been dumped. From 430 persons only 80 were skilled parachutists, 200 more - from front air force units and 150 - recently arrived replenishment of members of the Komsomol, and all without instruments, machine guns and tanks.
Commandoes have occupied defence on the river the Eel, mined and blew up a road cloth and bridges along the line Germans, arranging ambushes. The case when one of groups has made an attack on the airdrome grasped by Germans is known, two planes TB-3 has burnt, and the third has withdrawn to Moscow. It was conducted by commando Peter Balashov who never operated before such planes. It has safely landed in Moscow from the fifth attempt.
But forces were not equal, to Germans the reinforcement has come. In three days from 430 persons in live remained only 29, including Ivan Starchak. Later to the Soviet military men help has come. Everything were lost almost, but have not allowed to fascists to break to Moscow. All have been presented to an award of the Red Banner, and Starchak - to Lenin's Award. Budyonny, commanding front, named Starchaka "the desperate commander".
Then Starchak repeatedly engaged in days of the Great Patriotic War, was some times wounded, but remained is live.
When one of the British colleagues has asked it why Russian do not surrender even in the face of death though sometimes it and is easier, he has answered:
"Your way, it is fanaticism, and our way, love to the earth on which has grown also which has glorified work. Love to the country where you are a full owner. And that the Soviet fighters fight for the Native land to last cartridge, to the death, we consider as the highest military and civil valour".
Later Starchak has written the autobiographical story "From the sky - to battle" in which has told about these events. Starchak has died in 1981 at the age of 76 years, having left after itself an immortal feat, worthy legends.
Better death, than a captivity
Other known episode in the history of the Soviet and Russian landing is a battle in the Old city of Herat during war in Afghanistan. When on July, 11th, 1985 the Soviet armoured personnel carrier was undermined on a mine, in live there were only four persons led by the younger sergeant V.Shimansky. They have occupied all-round defence and have decided not to surrender under no circumstances in a captivity while the opponent wanted to grasp the Soviet soldiers.
The encircled soldiers have accepted unequal battle. At them cartridges were already completed, the enemy compressed in a close ring, and the reinforcement all was not. Then not to come into the hands of enemies, the commander has commanded to fighters to be shot.
They have collected under burning armored troop-carrier, have embraced, have said goodbye and then everyone has shot from the automatic machine at itself(himself). The last the commander shot. When there has arrived the Soviet reinforcement, four killed military men lay near to an armoured personnel carrier where they were pulled out by enemies. Surprise of the Soviet soldiers was great, when they have seen that one of them has appeared is live. At machine gunner Tepljuka four bullets have passed in several centimetres above heart. He then also has told lives of heroic crew about last minutes.
Destruction of the Maravarsky company
The destruction of a so-called Maravarsky company during war in Afghanistan is on April, 21st, 1985 one more tragical and heroic episode in the history of a domestic landing.
1-st company of the Soviet special troops under command of captain Tsebruka has got to an environment in Maravarsky gorge in provinces of Kunar and has been destroyed by the opponent.
It is known that the company carried out an educational exit in the kishlak of Sangam arranged in the beginning of Maravarsky gorge. In a kishlak of the opponent it has not appeared, however in the heart of gorge Mojaheds have been noticed. When fighters of a company have started to pursue the enemy, they were ambushed. The company was divided into four groups and has started to go deep into gorge.
Seen the opponent dushmany have entered into back of 1st company have blocked a way to fighters to Daridamu where 2nd placed and 3rd company, they have exposed the posts armed with large-calibre machine guns DSHK. Forces were not equal, and the ammunition load which members of spetsnaz took with themselves on an educational exit, has sufficed only for some minutes of battle.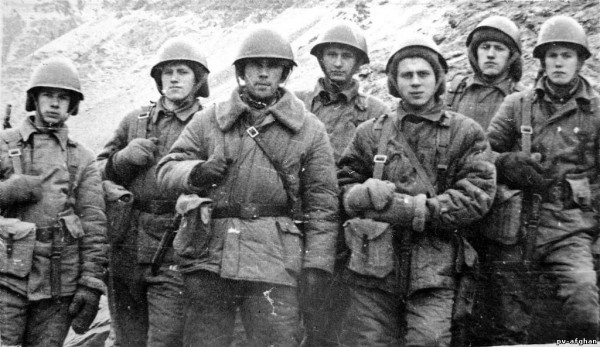 At the same time in Asadabade have hastily generated group which has gone on help to the ambushed company. The group strengthened by armour could not get over quickly through the river and he had to make a detour that has occupied an extra time. Three kilometres on a card have turned in 23 on the Afghani earth stuffed with mines. From all bronegruppy towards Maravar one car has broken only. It has not helped 1st company, however has rescued 2-nd and 3-rd company which beat off attacks of Mojaheds.
In second half of day on April, 21-st when a summary company and bronegruppa have entered into Maravarsky gorge, towards to them there were escaped fighters, deducing and taking out wounded companions. They told about awful punishment of the enemies enraged by furious rebuff over remained in the field of battle: it ripped up stomachs, put out eyes, burnt down alive.
Bodies of the lost soldiers collected two days. Many should be identified on headdresses and clothes details. Some bodies should be carried together with wattled couches, on which fighters tortured. In battle in Maravarsky gorge 31 Soviet military man was lost.
The 12-sentry battle of 9-th company
Battle of 9-th company of 345-th Guards separate air-borne regiment for the dominating height 3234 in a city the Host during war time in Afghanistan became the feat of domestic commandoes perpetuated not only history, but also a cinema.
The company of commandoes as a part of 39 persons has engaged, trying not to start up on the positions of Mojaheds on January, 7th, 1988. The opponent (under the different data of 200-400 persons) intended to bring down sentry ohranenie from the dominating height and to open to itself access to road the Gardez-host.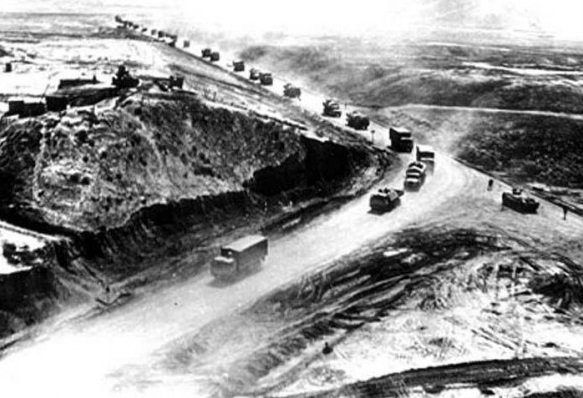 Enemies have opened fire on positions of the Soviet troops from recoillesses, mortars, small arms and grenade launchers. In total a day before three o'clock in the morning Mojaheds have undertaken 12 attacks, last of which was critical. The opponent was possible manage on maximum a short distance, but at this time on help to 9th company the prospecting platoon of 3rd air-borne batallion which delivered ammunition has made the way. It also has solved an issue of the combat, Mojaheds, being sustained by serious losses, have started to recede. As a result dvenadtsatichasovogo battle to grasp height it was not possible.
In 9-th company 6 military men were lost, 28 have got wounds.
This history has laid down in a basis of a known film of Feodor Bondarchuk "9 company", narrating about valour of the Soviet soldiers.
Vjazemsky operation of the Soviet landing
Annually in Russia remember a feat of the Soviet front-line soldiers-commandoes. Among them so-called Vjazemsky airborne operation. It is operation of Red Army on a beaching in back of German troops during Rzhevsko-Vjazemsky offensive operation which was conducted from January, 18th till February, 28th, 1942 for the purpose of assistance to troops of Kalininsky and Western fronts in an environment of a unit of forces of a German army group "Center".
Airborne operations of such scale in days of the Great Patriotic War nobody conducted. For this purpose under Vyazma was desantirovan 4th airborne case numbering more of 10 thousand of persons. Major general A.F.Levashov commanded the case.
On January, 27th the forward landing group under command of captain M.Ja.Karnauhova has been thrown out behind a front line on tens planes. Then for six next days in back of the opponent there was desantirovana 8th airborne brigade an aggregate number nearby 2100 persons.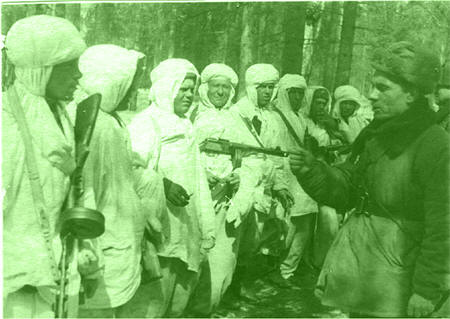 However the general stop at the front for the Soviet troops was heavy. The unit of the landed commandoes has merged with operating subdivisions, and disembarkation of the remained fighters has been postponed.
In some weeks in back of the enemy desantirovalsja 4th batallion of 8th airborne brigade, and also a unit of 9th and 214th brigades. In total in January-February, 1942 on the Smolensk earth there were desantirovano over 10 thousand persons, 320 mortars, 541 machine gun, 300 anti-tank guns. All it occurred at an acute shortage of transport planes, in heavy climatic and weather conditions, at strong counteraction of the opponent.
Unfortunately, to solve the problems assigned to commandoes, and it was not possible, as the opponent was very strong.
To fighters of 4-th airborne case which had only easy arms and a minimum of the foodstuffs, ammunition, it was necessary to battle in back of the enemy of long five months.
After war the former Hitlerite officer A.Gove in the book "Attention, parachutists!" Has been compelled to recognise: "the Landed Russian parachutists within many days kept wood in the hands and, lying at a 38-degree frost on the pine branches put directly on snow, beat off all German attacks which at first had the improvised character. Only with support of the German self-propelled instruments which have arrived from Vyazma and diving bombers it was possible to free road from Russian".
It is some examples of feats of the Russian and Soviet commandoes which not only cause pride in compatriots, but also respect of enemies which admire bravery "these Russian in stripped vests".
Elena Manihina
---
Source: http://ren.tv/novosti/2015-08-02/6-samyh-neveroyatnyh-podvigov-russkih-desantnikov-pokorivshih-ves-mir