Home
/
Defence and security
/
The Armed Forces of the Russian Federation: yesterday, today and tomorrow
/
Articles
Return of the legend: "flying" tank T-80BV will be back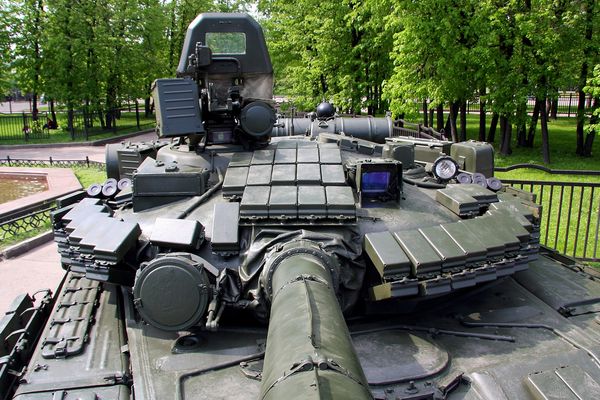 According to the staff of the Russian defense Ministry, after a thorough analysis of the use of battle tank T-80BV, written off two years ago, it was decided that the car is still not fully exhausted their potential, and after a small upgrade it is quite possible to return a part of the Russian armed forces. It is expected that the upgraded instances of "flying" the tank will go into service in the next year in military units in the Far East, Siberia and the Arctic.
"Flying" the tank was called with the light hand of foreign journalists who drew attention to the novelty of the Russian military industry exhibition in the UAE back in 1993. At one stage of the demonstrations, the shooting of the T-80BV has surprised the audience: the tank shell hit the target in flight after a jump from a springboard. Reporters noted that the maneuver was accompanied by a peculiar sound like a jet aircraft engine, as the car was equipped with a gas turbine power plant.

It is assumed that the T-80BV will be equipped with new system incorporating alternator, upgraded starter, will be automatic tracking. In addition, the fire control will now be handled by the system "Sosna-U" with a laser rangefinder and thermal channel to provide around the clock surveillance, detection and target recognition of a potential enemy.
Also the tank will get a dynamic armor.

Going to be modernized and gas turbine power plant GTE-1000TF, which will consume much less fuel. However, increasing the capacity of the main tank of the engine designers have not yet spoken.

The t-80 entered service in the Soviet troops in 1976, but at this point, all five cars are in storage in the Russian armed forces. The main reason for the removal of the weapons was impractical large consumption of fuel gas turbine engine of the tank. In addition, the use of the T-80 was contrary to the principle of unification, which until recently followed the defense Ministry.
---
Source: http://www.kremlinrus.ru/news/165/60403/?utm_medium=referral&utm_source=lentainform&utm_campaign=kremlinrus.ru&utm_term=1251486s3720&utm_content=4877201