Home
/
Defence and security
/
Iraq: Lessons and Conclusions
/
Recommended
Andrey Mikhailov `Iraq trap`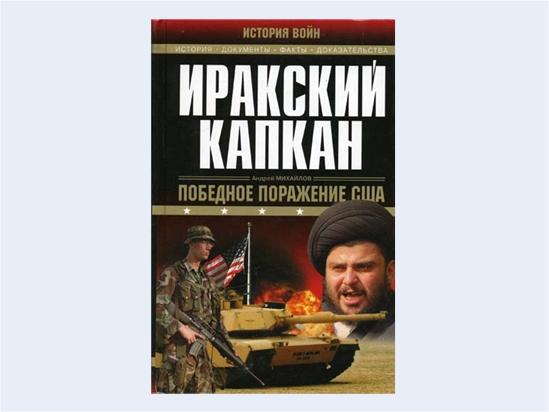 "Iraq trap" is one of the first attempts to summarize and integrate the still fragmented materials in three wars in the Persian Gulf "desert Storm", 1991, "the Fox in the desert," 1998, and "Shock and awe", 2003 For our Armed Forces, as you know, each new war over the past half century begins suddenly. Many issues of strategic order (including issues of state and military administration) during the next armed confrontation in the country and the army have to be solved from scratch. Therefore, one of the main tasks - research experience of three wars in the Gulf. This will partly help in solving important issues.
Publisher: Eksmo, Yauza, 2004
Hardcover, 544 pages.
ISBN 5-699-06719-1
Circulation: 4000 copies.
The book is available in the online store