Home
/
Defence and security
/
/
Recommended
Gordienko D. V. "fundamentals of economic security of the state. A course of lectures"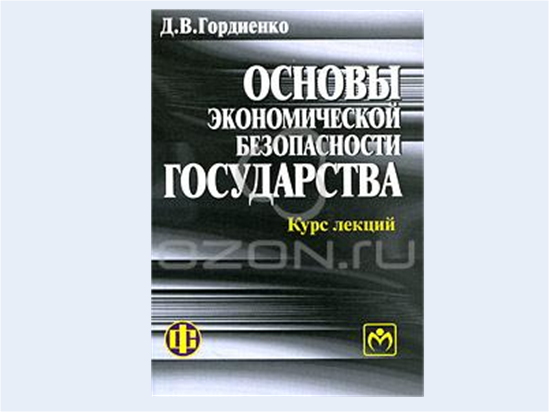 Material posted: -
Publication date: 21-12-2010
Covers the basics of economic security, indicators and criteria of its evaluation, given the analysis of threats to economic security and ways of their neutralization, the prospect of improving the economic security of Russia.
Lectures are developed on the basis of lectures given by the author at the Military Academy of the General staff of the armed forces and the Academy of national economy under the RF Government, and is intended for students and University students studying in the field of "national security" and "State and municipal management", as well as adjuncts and graduate students.
Publisher: "Finansy I statistika", Infra-M, 2009
Paperback, 224 p.
ISBN 978-5-279-03388-1, 978-5-16-003740-0
Circulation: 1500 copies