Home
/
Defence and security
/
/
Analytics
Military-economic confrontation in the modern world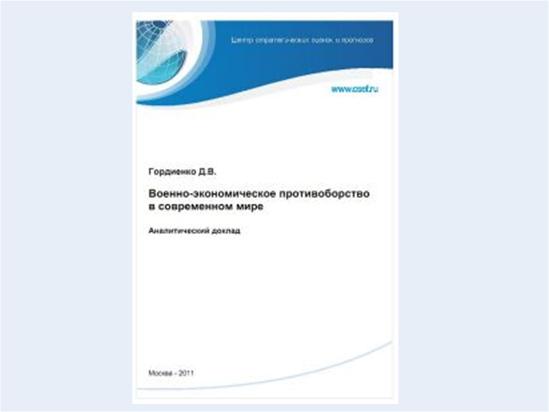 Material posted: -
Publication date: 19-11-2011
In modern conditions of the relationship between Economics and war are becoming increasingly complex in nature.
A significant impact on these relationships have three factors:
first, the changing global geopolitical situation;
secondly, the improvement of means of warfare (nuclear weapons and missile technology, precision weapons);
third, shifts in the nature of contemporary wars and military conflicts.
Terrorist acts in Russian cities, USA, Western Europe, Southeast Asia, counter-terrorist operation in the North Caucasus region, fighting terrorism in Israel, USA, the middle East forced to look at the fight against terrorism not only from the standpoint of internal security of any country, but on a very serious interstate problem. The solution to this problem is possible only through integrated use of all means and methods, including means and methods of military and economic confrontation.
In this paper we consider two questions:
The essence, main directions and forms of military-economic confrontation.
Features military-economic confrontation at the present stage.
The contents
INTRODUCTION. 3
I. the ESSENCE, MAIN DIRECTIONS AND forms of MILITARY-ECONOMIC CONFRONTATION.. 4
II. FEATURES MILITARY-ECONOMIC WARFARE ON THE MODERN STAGE 17
CONCLUSION. 23