Home
/
Defence and security
/
The tragedy of Yugoslavia: Lessons and Conclusions
/
Articles
Dragan Trifkovic: Report on "Russian spies" - a provocation "Kosovo" for the administration to trump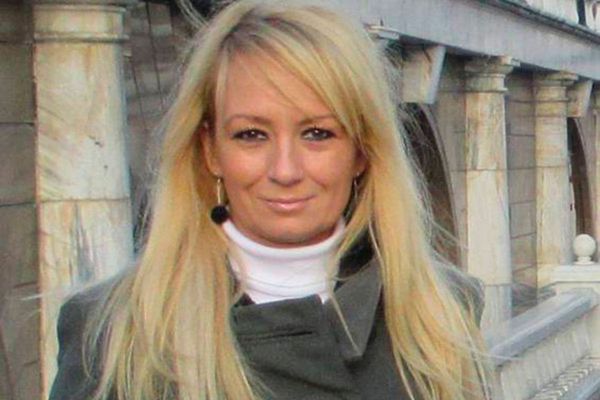 This is no accident. Dragan was in charge of the network list "Russian agents", which published a special service non-existent "Republic of Kosovo".
News Front: Good afternoon, dear viewers News Front. Today we have in Studio guest, and this is the famous "Russian spy" Dragana Trifkovic, Director, center for geostrategic studies.

This is no accident. Dragan was in charge of the network list "Russian agents", which published a special service non-existent "Republic of Kosovo".

There are also several Serbian politicians, activists, journalists, which is not even Serbian, and Russian agents in the area.

Dragan, how can you comment on whether this is fact, and what is the purpose of this list?

Dragan Trifkovic: First of all, good day to you and your viewers, thank you for the invitation. On the one hand, it's funny and interesting, as you say, when you imagine a Russian spy. On the other hand, it is very dangerous. Funny because there's no shred of truth, and it published without any proof.

Published this kind of the Kosovo intelligence Agency, the Central channel left channel, and a top.

Their intelligence Agency was working through Facebook's like some kind of "post secret service", they took personal photos.

Not only Facebook, even from different conferences. Showed and our joint video interview in Belgrade, which we recorded for News Front, if you remember.

That is, they made a collage from photos and without any evidence of our connection with espionage cases showed them pictures and told a fictitious story.

The transmission was in the Studio it was still two guests who commented on it. I was designated as chief of the special Russian spy network in the Balkans.

And with me with the names and photos of other people, mostly public officials: generals and colonels of the army of Serbia retired, journalists, and politicians.

And the biggest danger that we designated as the target is a "hit list".

This is especially dangerous for people who live in Kosovo and Metohija, and among them there are those that live in the enclaves.

You know what the West is anti-Russian hysteria and how to treat the Albanians.

We are identified as a factor associated with Russia, and therefore vulnerable, especially the Serbs living in Kosovo and Metohija.

It is important to mention that the same channel, KTV, the Central channel of the so-called state in 2004 showed a false news that the Serbs killed two Albanians. This caused an avalanche of violence against Serbs, and this led to riots, and many Serbs were then expelled from Kosovo. This is the same channel that was showing a lie, and now again.

News Front: As you think, why you called it the Russian spies? Not Serbian, not agents of Belgrade?

Dragan Trifkovic: This is in the framework of the anti-Russian hysteria. Specifically, as regards the Albanian side, they win Donald trump was an unpleasant surprise.

Because the Clinton family is closely connected with the project of becoming an independent "Kosovo", they are the main sponsors of Kosovo's independence.

In this sense, a big problem for them that this policy is lost in the United States. And they don't know how a trump administration would treat the issue of Kosovo.

Let me remind you that Albanian Prime Minister EDI Rama during the American election campaign expressed concern.

He said that in case of victory will trump lots of problems in relations between the US and Albania.

I slightly expanded the topic, but it is really big. On the one hand, the possible loss of support from Washington, and on the other the promotion of a non-existent danger from the Russian Federation.

Plus, we who are treated as Russian spy, all opposed Kosovskoj independence, but also against the policy of Belgrade.

Our General opinion — at least of the majority, just some from a list I don't know personally — but almost all are of the opinion that the erroneous policy of Belgrade on Kosovo and Metohija. This is the key points why we are labelled as Russian spies, there is no point in calling us Serbian.

As "Russkie" we're exposed to more danger, which is possible from the Albanian side.

Because for them the biggest danger, it said through the media that the Balkans left Russia, USA go out, they're very worried.

News Front: Dragan, there was another incident in Kosovo and Metohija. Recently Hashim Thaci said that the train to Kosovska Mitrovica had weapons and armed men, and that official Belgrade arming of Serbs in Northern Kosovo. Moreover, according to him, Serbia is working on the same scenario, "Russia in Ukraine". What they say about this in Serbia, and how you think it could mean?

Dragan Trifkovic: unfortunately, I think that the Serbian side does not respond correctly to these provocations. It is just words without any arguments.

On the one hand, there is a sharp rhetoric and from Serbia, President Nikolic said that in case of problems, send in the Kosovo army. I believe that now neither one of the parties is no reason to sharpen the rhetoric, if it can not get anything good.

As for the words of Hashim Thaci that Serbia's arming of Serbs in Northern Kosovo, it is of course not true. He happened to mention Russia, which supposedly, according to him, "arming the separatists in Ukraine", like so does Serbia.

And in the Serbian media, in the Albanian language in Kosovo and Metohija strengthened the tension. "Informer" was released with the title, as the Albanians are planning an attack on North Kosovo. And on the other hand the media talking about how Serbia's arming of Serbs and how they are preparing to liberate Kosovo.

It is necessary to add about foreign media and analysts who also publish texts that "Kosovo is closer to Serbia", and this is not true.

I want to say that this is a dangerous game, especially for the Serbs in Kosovo and Metohija, because the agreements between Belgrade and Pristina is not protected by Serbia.

It's like training for a certain scenario in which the Serbs could get hurt.

News Front: sorry. Dragan, thank you for taking the time to answer our questions. Let's hope for alleviating the situation in Kosovo. Goodbye.
---
Source: http://news-front.info/2017/01/28/dragana-trifkovich-doklad-o-russkix-shpionax-provokaciya-kosova-dlya-administracii-trampa/