Home
/
Defence and security
/
The tragedy of Yugoslavia: Lessons and Conclusions
/
Articles
Chiesa: After the acquittal of Milosevic should be judged by Western leaders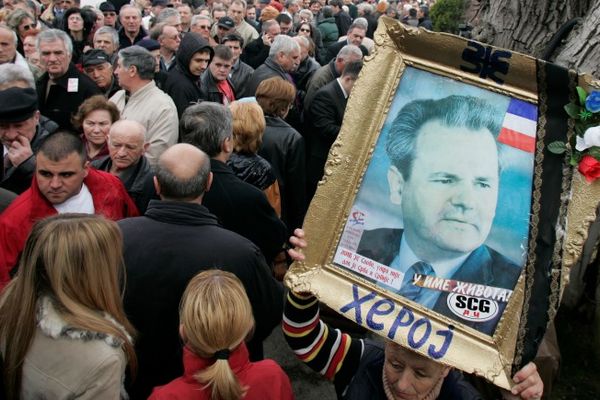 The Hague Tribunal, in fact, acquitted the former Yugoslav President Slobodan Milosevic, declaring it guilty of genocide in Srebrenica. Western media silent about this, despite the fact that this news would be a bombshell, says Italian journalist Giulietto Chiesa. On the page of the portal Globalist Syndication, he notes that now, Western leaders should at least apologize, and then sit on the dock.

The Hague Tribunal acquitted the former Yugoslav President Slobodan Milosevic, previously convicted of genocide in Srebrenica. It happened on March 24, 2016, but none of the Western media didn't mention it, said former MEP and journalist Giulietto Chiesa in his section on the website Globalist Syndication.

Chiesa emphasizes that no official statements has not followed. And the justification was included in the text of the verdict on the other defendant is Radovan Karadzic. The Hague Tribunal found the evidence of Milosevic's guilt insufficient. "However, Milosevic spent five years in prison. It unanimously insulted without exception, the Western media <...>, calling the Balkan butcher, and even compared to Hitler. And then he died in prison," – said the journalist.

The silence of the media about the decision of the Tribunal Chiesa said is very strange. "Everyone understands that we are talking about the news, producing the effect of an exploding bomb. After this decision, all the Western leaders should at least ask for forgiveness, and even himself to sit on the dock of the Tribunal," – says the journalist.

However, he notes that the judge who presided at the trial of Karadzic was one of the jurors in the case against Slobodan Milosevic. And he simply could not know of the same circumstances that now led to the acquittal of former Yugoslav leader. While Chiesa emphasizes that this judge is a citizen of South Korea. "Now ask yourself who pays him and his colleagues salary? – calls on the journalist, adding: "Now we finally know that this Tribunal is a bunch of dishonest, if not worse, people who have worked and continue to work for the Empire, not for the sake of truth and justice."

Chiesa notes that the West destroyed Yugoslavia, killed Milosevic was accused of crimes he did not commit. "A disgrace," the journalist said. The West is sinking in the mud, which he himself created."
---
Source: https://russian.rt.com/inotv/2016-08-17/Keza-Posle-opravdaniya-Miloshevicha-sleduet