Home
/
Defence and security
/
The tragedy of Yugoslavia: Lessons and Conclusions
/
Articles
The March of Russian paratroopers: looking through the years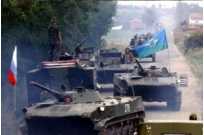 Material posted: -
Publication date: 11-06-2013
Already 14 years have passed since that memorable date, as a result of rapid forced March in the night from 11 to 12 June 1999, having overcome more than 600 km of Russian paratroopers entered the city of Pristina in the long-suffering province of Kosovo, ahead of NATO columns. The goal was accomplished – the control of the airport "Slatina" is selected, the air and the harbour was ready to receive the Board with the personnel and weapons from Russia.
It was, indeed, a momentous move. And not only for Serbs, longing for Russian support, but also for the citizens of Russia once again felt ourselves as citizens of a great country, with to be reckoned.
Frames (broadcasts, however, CNN) Chronicles the March of Russian paratroopers, crowds of cheering Serbs, the flowers, the smiles on their faces – all this is briefly recalled winning Chronicles of war – the Second world war, in which we were allies with most of the current members of NATO against a common enemy.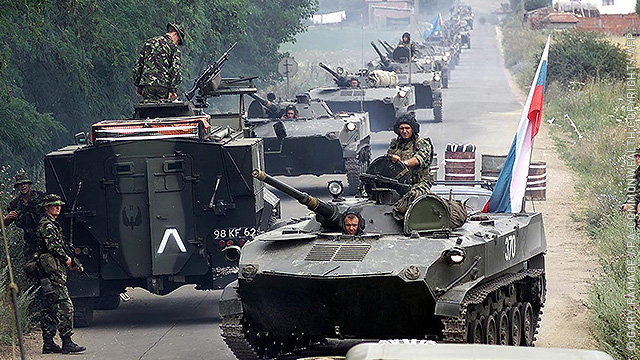 But a brilliant step then was left without political support. By March, the Russian battalion after two days left without water and food, hoping to obtain supplies by air. But then entered in the case of small satellites (Bulgaria and Hungary) who refused to allow our aircraft through its airspace. Perhaps then it was possible to put pressure on the Bulgarians and Hungarians, but it soon became apparent that lightning throw is just good advertising campaign, with the aim of further political bargaining.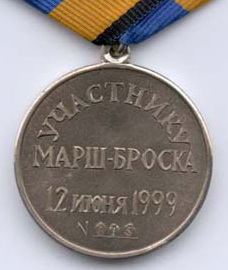 And bargaining is partly managed. The Russian contingent has been area of responsibility, however, within already "sliced" pie Kosovo, which was divided between NATO countries.
Today, 14 years later from that memorable day in different ways to look at what happened: somebody would think this is a great international rush, someone bravado, but the fact that this event would shake all NATO generals, that's for sure. And it is no coincidence that NATO had ignored the orders of his commander-in-chief Wesley Clark: "...to suppress Russian paratroopers to seize the airport..." - who knows this Russian bear? And suddenly start to growl and snarl?
Today the world is again in flames two years ago is not going down the civil war in Syria. The long-suffering Syrian people looking forward to Russia. And largely due to the efforts of our country the situation is still the stable instability, which allows you to keep Syria as a state, not allowing it to slip into the category of another shelter terrorists, as has happened with Afghanistan, Iraq and Libya.
Today, once again on the agenda the participation of Russian peacekeepers in breeding the warring parties. This time in Syria, in the Golan heights.
I want to believe that if such a decision is made, our soldiers will fulfill the order as Bravo-recklessly, as it was in Kosovo. And let the world once again will hear about our Marines! No need to bait the bear...