Home
/
Defence and security
/
The tragedy of Yugoslavia: Lessons and Conclusions
/
Recommended
Sekulich Milisav "Knin fell in Belgrade. Why the killing of Serbian Krajina"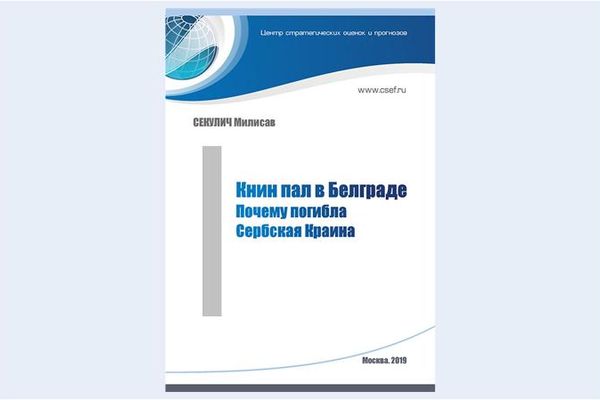 One of the first hybrid of modern warfare was the war 1991-1995 in former Yugoslavia. Book Milisav of Sekulich is devoted to the analysis of military and political causes of the tragedy of Serbian Krajina and the expulsion of its population in 1995, the Main attention the author paid to the identification and analysis of errors in military construction, the management of troops and the conduct of hostilities committed during the conflict as the administration of the unrecognized Republic, and the leaders she helped Serbia and Yugoslavia.
The study is designed as interested in the contemporary history of the Balkans and the modern hybrid warfare.