Home
/
Defence and security
/
The tragedy of Yugoslavia: Lessons and Conclusions
/
Articles
Serbian expert: Russia has suffered in the Balkans strategic defeat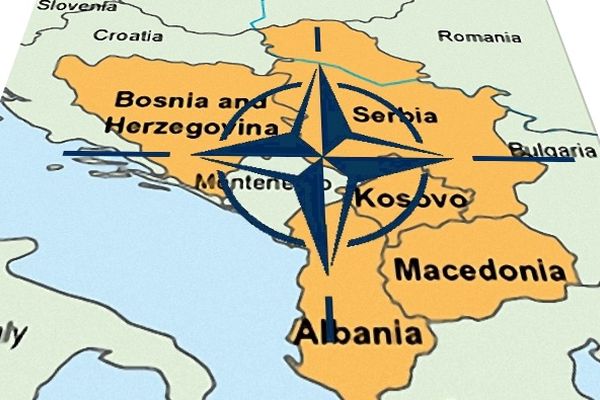 Activity around the Russian-Serbian humanitarian centre in niš, manifested in the last week the Russian Embassy — not that other, as an implicit invitation to Serbia to actualize the issue of cooperation in different directions. This opinion was expressed by 27 Jun Colossal doctor of political Sciences, member of the Institute for European studies in Belgrade Stevan gajić.
But, as the expert believes, it should have been done before, at least until the presidential elections recently held in Serbia. "I still have a few years ago, it was clear that the Serbian progressive party will deceive the Russian partners, and that this center does not work", — noted with regret Stevan gajić.
The very cause of the problem it is necessary to go much deeper and in a much earlier time, he said. "Russia has suffered a strategic defeat in the Balkans. I believe that this is the consequence of a fundamentally bad policy. In this policy there are some very important omissions", — the expert continued.
He believes, the first such moment occurred in 2003, when Russia withdrew its troops from Kosovo. Then, when in 2006 Montenegro held a referendum to secede from the joint state of Serbia and Montenegro, "Russia not only did not show the intention to intervene, but, moreover, signaled that it is fully agree with this state of Affairs," said Gajic. This, according to him, testifies to the huge flow of Russian investment, which then went to Montenegro.
The following error in the expert's opinion was that Moscow believed the Pro-Russian orientation of the President of Serbia Tomislav Nikolic and Prime Minister Ivica Dacic. "She's Serbian progressive party (which is now in power) was established on the ruins of the Serbian radical party in order to pick up the voices of Patriotic voters and to prevent a truly Patriotic force to come to power in Serbia. The West, and it was very satisfied, and I think that now he should be even more reason for fun" — said the expert.
The last serious miscalculation of the Kremlin in the Balkans Stevan Gajic believes that Vladimir Putin personally took in Moscow, Aleksandar Vucic, three days before the presidential election in Serbia, he proved this in the eyes of the Serbian population of direct support. "The majority of Serbs, in which I include myself, Pro-Russian configured. It helped Uucico to win the elections," — said Serbian political analyst.
"What we see, what is the first concrete political step Aleksandar Vucic after winning the election? It was his decision to appoint a Prime Minister Anu, Brnabic, which is tightly connected with the American non-profit organizations, and, moreover, does not hide his sexual orientation," said Gajic. Therefore, the leadership of Serbia, with the support of the Russian Federation, began to promote the opposite values in comparison with those promoted by Moscow.
---
Source: https://eadaily.com/ru/news/2017/06/27/serbskiy-ekspert-rossiya-poterpela-na-balkanah-strategicheskoe-porazhenie