Home
/
Defence and security
/
Special Operations: Theory and capabilities
/
Other
Special Operations: Theory and capabilities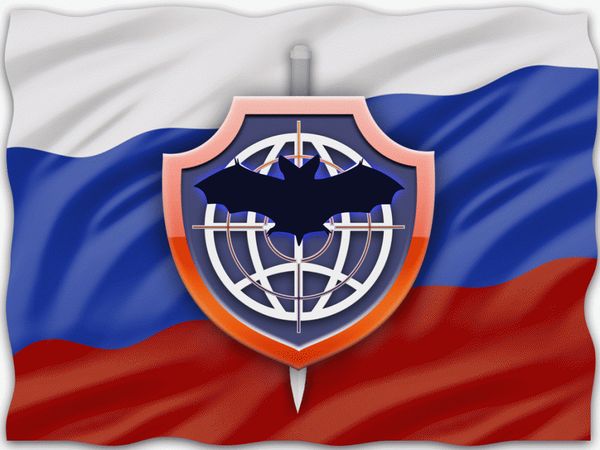 Conflicts of recent years show that the role of special operations and enter values ​​increases sharply in an environment where the globalized world does not allow for large-scale use of military force. Today, special operations forces have elite armed forces of any country, and the elite should use it only available techniques and methods to action, as well as elite weapons and military equipment. Evaluate the role and place of special operations in the doctrine of modern warfare, and explore techniques, tools and techniques of special operations - this is the goal of the project.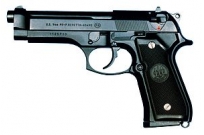 The admonition of the U.S. army's pistol M-9(Beretta-92F) calibre 9 mm
05-06-2013 Valetskiy Oleg 6486 0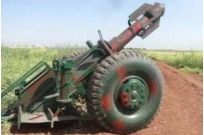 Syrian rebels created a lot of crazy weapons to fight against the regime of President Bashar al-Assad. They made weapons from PlayStation controllers, ropes, fertilizers, and explosives from unexploded bombs. This desire for artisanal solutions now could end – or at least, to go on the decline – because the European Union ended the embargo on arms, which hindered the flow of weapons to Syrian rebels. This move is likely to give them access to a much more perfect specimens of the military industry. And we also take a look at 10 of the most intriguing improvised inventions of the rebels.
05-06-2013 admin 3239 0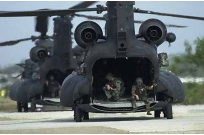 Adopted in 2003, the Charter of the US army FM 3-05.201 Special Forces Unconventional Warfare Operations". DAnny Statute describes the conduct unconventional operations forces of special operations battalion level and below. Caccording to document terrorism has become one of the methods of warfare used by special forces of the United States.
05-06-2013 Valetskiy Oleg 7161 0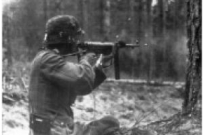 "Hunters": the special forces of the Wehrmacht against partisans".Ivan Kovtun. "Brother."Room for February 2009.   One of the first orders of the Wehrmacht in carrying out military operations against the guerrillas appeared on July 19, 1941. It was required to support military units in alert, prohibited the movement of single soldiers, soldiers were instructed to always keep their weapons ready to open fire. Provision was made for the establishment of a special horse patrols to guard the roads, conduct sudden and repeated raids on settlements, searched the area, etc.
04-06-2013 Valetskiy Oleg 5710 0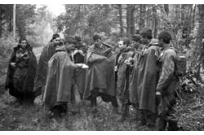 In early January 1975, I arrived in the suburban town of Balashikha, where I had to undergo training for 7-month Special courses of the KGB of the USSR. These Courses were an Autonomous educational unit, which functioned as the faculty of the red banner Higher school of KGB at SM of the USSR of F. E. Dzerzhinsky (hereinafter - ESC KGB).
03-06-2013 Valetskiy Oleg 3884 0