Home
/
Defence and security
/
Special Operations: Theory and capabilities
/
Other
`Protivoprotosana operations. Field manual US Army FM 90-8`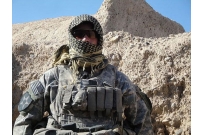 This field manual US Army combat is the main document defining the organization and supervision protivoprotosana action in situations of low intensity conflict. This Charter was also issued as a Martial counsel of the marine corps MCRP 3-33A.
Source Military Intelligence website http://www.vrazvedka.ru/
This document is intended primarily for officers of military units of land forces level platoon—the regiment(brigade), however, can assist military personnel of other Armed services and branches of the armed forces who are forced to participate in military actions against the guerrillas.
Of course, many of the provisions of this Charter are not undisputed, therefore its study should critically assess its position, comparing with the domestic experience of struggle against insurgents, particularly in Afghanistan and Chechnya.