Home
/
Defence and security
/
Special Operations: Theory and capabilities
/
Analytics
Valetsky O.V. "Use of improvised explosive devices and methods of fight against them"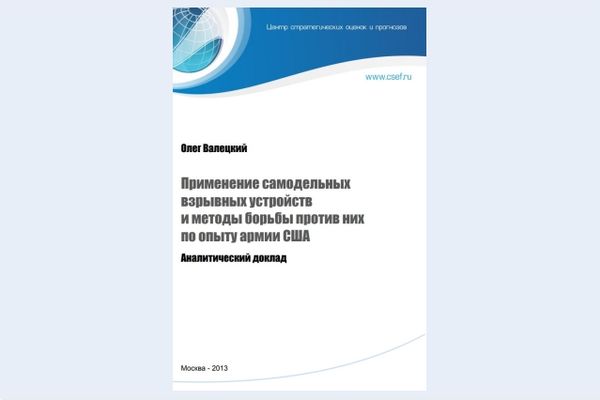 In the book on the basis of the results of the analysis of the combat use of mines and explosive devices in a number of conflicts of recent years shows the nature of the threat posed by this type of arms, and identifies the main ways of dealing with them.
The material is designed for specialists in the field of military security, engineering support, and a wide circle of readers interested in questions of military science.
In the war held in Iraq from 2003 to 2011,the main role in attacks against U.S. troops played the improvised explosive devices-IEDs.
In Iraq local forces of the Mujahideen-the"Salafis" due Pro-tuncom the most powerful at that time an army in the world, all managed using IEDs to start a guerrilla war. They as the enemy had as "coalition" troops, consisting mainly of contingents of the USA and the UK and the USA formed the army and police of Iraq, in which the bulk were Shia and the Kurds, whose communities were in fact three-quarters of Iraq's population.
Such a large advantage in numbers and weapons,was offset by "Salafi" the use of IEDs.
Thus by the Mujahideen did not have to work on finding ammunition for them in abundance could be found on abandoned positions and warehouses of the Iraqi army.