Home
/
Defence and security
/
Equipment and armament: yesterday, today and prospect
/
Other
Aircraft weapons U.S.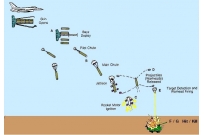 In 2003-2004 updated Weapons File is published in response to numerous requests due to their high usefulness for professionals in the field of armaments.
This (the sixth) edition is published by the Office of arms, base, Eglin, FL PCs. Despite the fact that she saved a large part of the information and format of previous versions (2001-2002), this edition has been revised and updated to reflect the latest trends in the field of weapons. The information for each weapon system represents the current information. It is expected that the publication will be updated in the future.