Home
/
Defence and security
/
Equipment and armament: yesterday, today and prospect
/
Analytics
Global landmines peace time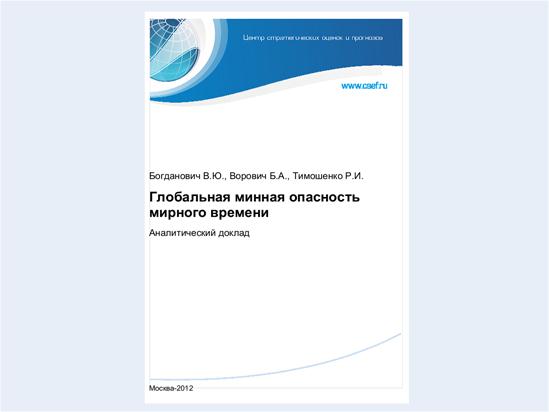 The report presents an overview of areas more than 60 countries of the world where there are landmines, which in peacetime leads to huge human and material losses, discussed the efforts of the international community and States in solving the problems cleaning areas from explosive devices and their utilization.
According to the United Nations (UN), at present in 64 countries, areas of past and current armed conflicts, with 110 million anti-personnel mines (APMS), which are awaiting their victims. Experts believe that every week from anti-personnel mines in the world take the lives of nearly 500 people, mostly civilians. Every year in the minefields killed up to 10 thousand innocent people and 20 thousand wounded and permanently disabled. 30 percent of all victims are children. Every thirty minutes somewhere on the globe, played out another tragedy – the rice fields of Vietnam, in the forests of Bosnia, the mountains of Afghanistan, valleys of Tajikistan, the Golan heights, on the sandy coast of Kuwait, Iraq, in the cities and villages of Algeria, in the courtyards and ruins of Grozny on the territory of Guatemala. It is estimated that for every 48 inhabitants of the planet (or for every 16 children) accounts for about one Mina, and in countries such as Angola and Cambodia, the number of mines exceeds the number of residents.
The countries with the most adverse mine situation (with the more than 1 million undetected MRP) UN experts include:
Egypt (23 million units), Iran (16 million units), Angola (15 million units), Afghanistan (10 million units), Iraq (5-10 million units), Cambodia (4-7 million units), Bosnia and Herzegovina (6 million units), Vietnam (3 million units), Mozambique (2-3 million units), Sudan (2 million units), Somalia (1-2 million units). There is also a significant group of countries on whose territory is established from several hundred thousand to one million activated min.
Bogdanovich V. Y., Vorovich B. A., Timoshenko R. I.