Home
/
Defence and security
/
Equipment and armament: yesterday, today and prospect
/
Articles
There is evidence of critical errors in the creation of the latest Chinese fighter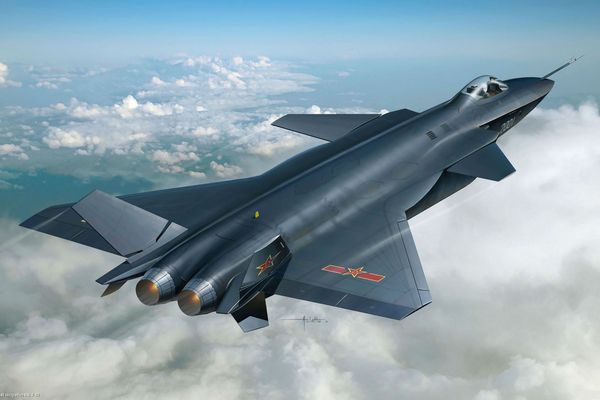 In the Network appeared the information about the number of unconfirmed critical miscalculations made during the design of the latest Chinese fighter aircraft J-20 that the authorities of China do not comment.
"In Chinese social networks, a publication of a certain veteran of the Chinese aviation industry lashed out at the leadership of the CPC Central Committee on the development of aviation, stating that the development of China's aviation is still based on the assistance provided by the Soviet Union", – writes "Military informant."
The main criticisms came in the program J-20. Supposedly "the second half of the design," this plane is poorly designed, even there is a question about almost complete redesign of the machine, the newspaper notes.
Former chief designer of the aircraft Yang Wei wanted to the honor to translate for work in Beijing, but the air force declared firmly that he must remain at the workplace and "take full responsibility until, until you fix all error".
Otherwise, the air force was allegedly threatened with denial of allocation of funds for the development of the program. As a result of such hard pressure transfer of that person to Beijing, did not take place.
We will remind, in October, the Network appeared the information about the dismissal of the chief designer of the fifth generation fighter Chengdu J-20 Jan Wei.
"Official sources this information not comment. Some military experts suggest that this may be one of the elements of the active information war between Taiwan and China, which reacted to the emergence of a new fifth generation fighter armed with Beijing," – says the publication.
The latest Chinese fighter J-20 in the near future may become the progenitor of a whole family of unique warplanes. On its basis already designed bomber, the aircraft carrier anti-satellite missiles and multi-purpose carrier-based fighter.
J-20 is often compared to American fifth generation fighter F-22 "Raptor" and the Russian machine of frontline aviation T-50 PAK-FA, but its versatility and the appointment of the new Chinese fighter is closer to the F-35 Lightning II.
Fighter J-20 is significantly larger than its competitors and was the third production machine, adopted after the American F-22 and F-35, Russian PAK-FA is expected to come into the series until 2018.
A distinctive feature of the Chinese fighter will be his versatility, as he can perform the task of conquest of the sky to strike ground targets and destroy surface ships of the potential enemy.
---