Home
/
Defence and security
/
Equipment and armament: yesterday, today and prospect
/
Articles
Arms program brought Le Temps thinking about the preparation of Russia to a new conflict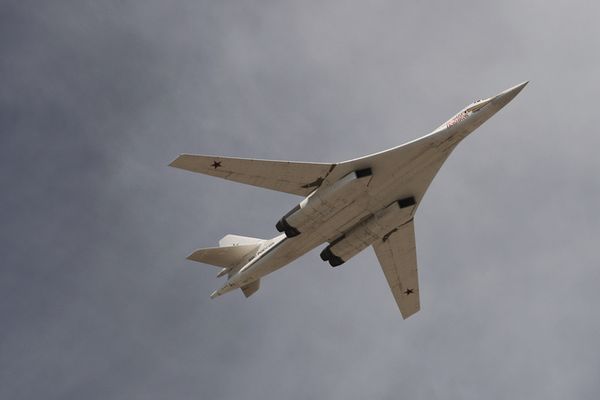 In the coming days the President of Russia Vladimir Putin approved the State program of armaments in the years 2018-2027, the provisions of which are now forced to think about whether the Kremlin is preparing a new conflict after Georgia, Ukraine and Syria, according to Le Temps. In recent years, the country actively brandishing weapons, and recalls its military power and even in times of serious financial difficulties, maintains parity with the United States.

"After Georgia, Ukraine and Syria, the Kremlin is preparing for a new conflict? Diplomats and military experts are looking forward to a detailed answer to this question from the State armament programme for the years 2018-2027, which must be approved on 22 December by President Vladimir Putin," reports Le Temps.

Some provisions of the document on Monday have surfaced in the Russian press. As noted by the French publication, referring to the newspaper "Kommersant", among the priorities of the program — system of nuclear deterrence, precision weapons and the development of General purpose forces.

A special place in the program is a hypersonic weapon. Russia will also purchase a few strategic bombers Tu-160M2 and in parallel will develop a supersonic bomber of the new generation PAK DA.

The plans also include building a new generation of nuclear strategic submarines of class "Borey-B" and the purchase of nuclear submarines of new generation type "Husky". The cost of the Navy was equal to the cost of other troops. As writes the edition, "Moscow, it seems, abandoned the idea of" delivery to the fleet of new aircraft carriers and more concerned about the frigates and missile cruisers.

Ten-year state program was supposed to enter into force in 2016, however, due to the unstable economic situation, it was decided to postpone it. Not counting the pause this year, defense spending has not ceased to rise in the last decade, and after 2014 the rate of growth is increased.

"The Russian authorities regularly remind other countries that Russia can destroy them. With this objective in Russia, even in times of serious financial difficulties, in whatever became maintains parity with the United States," — says military expert Alexander Goltz.

Further complicating the matter is the fact that Russia withdrew its officers from the Joint center for coordination and control in the Donbass. "Vladimir Putin seems to act in order to create a broader field for possible a deeper and more large-scale attack on Ukraine", — said the former President of Ukraine Leonid Kravchuk during a conversation with journalists on the sidelines of the conference "Ukraine — NATO. The year of convergence and integration".

However, the military capabilities of Russia are limited, and the Russian army is lagging behind in technological capabilities from NATO armies, reports Le Temps. "Syria was a great testing ground for updates of the doctrines of applications — said the military expert, who asked to remain anonymous. — But Russia has no opportunity to conduct a long and difficult campaign".
---
Source: https://russian.rt.com/inotv/2017-12-21/Programma-vooruzhenij-navela-Le-Temps