Home
/
Defence and security
/
Equipment and armament: yesterday, today and prospect
/
Articles
Syria: tanks of explosives used by militants to fire on targets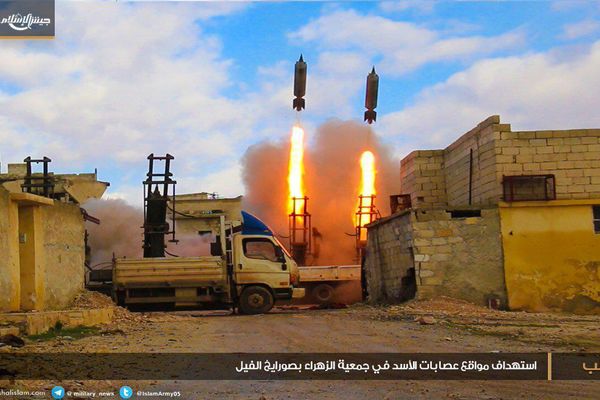 Militants in Syria for firing from concealed positions apply "balooney", which are undermining the main charge is made charge of gunpowder, ignites a wick.
These munitions are quite common in Syria, as they often don't explode when falling on the ground.
The shells themselves are created from a gas cylinder, in which are placed the charges of ammonium nitrate
Fixed to the shank at the rear of the cylinders as well is welded to the tail unit.

The shank is attached to the container body using the screw-on plates bolted to the hull.
To the front of the honor in the same way is screwed onto the Fuze impact action, triggered when you blow in his nose in the pressure plate..
His bow to be shock needle connected to pressure plate

Drummer in the transport position is locked by a fuse that is extracted before running.
Under the sleeve of the drummer on the metal cover includes a charged capsule-igniter.
On the other hand the cover to the charged capsule-igniter attached tape charged capsule-detonator.

With nosed detonator tape is connected to a detonating cord.
Actuation of the charge is carried out through detonating cord. Meet detonating cords yellow.
Also found detonating cords blue.
In the balloon tightly compacted charge of ammonium nitrate.
Oleg Valetsky