Home
/
Defence and security
/
Equipment and armament: yesterday, today and prospect
/
Articles
Syria: Improvised IEDs near Palmyra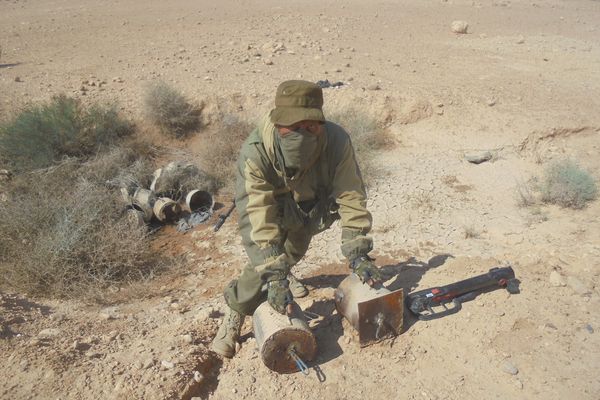 Syria has already become a traditional design IED cylindrical shape, called "barrel". Similar IEDs in a large number occur in near Palmyra.
The total weight of such devices 10-15 pounds for easy carrying on top of them welded to the handle.
Inside the device is placed a charge of EXPLOSIVES improvised, created on the basis of ammonium nitrate, usually with the addition of aluminum powder.
In effect the charge provided with detonating cord (often of Turkish origin - blue), one end of which (put in charge) to be intermediate detonator from a piece of plastic and the other is displayed in the form of a loop outward to attach the detonator (usually).
The very uniformity of forms of this kind of explosive devices indicates the presence of an industrial base for their production from the militants.
Oleg Valetsky