Home
/
Defence and security
/
Equipment and armament: yesterday, today and prospect
/
Recommended
The Valetsky, O. V. "Weapons of modern warfare. Practice"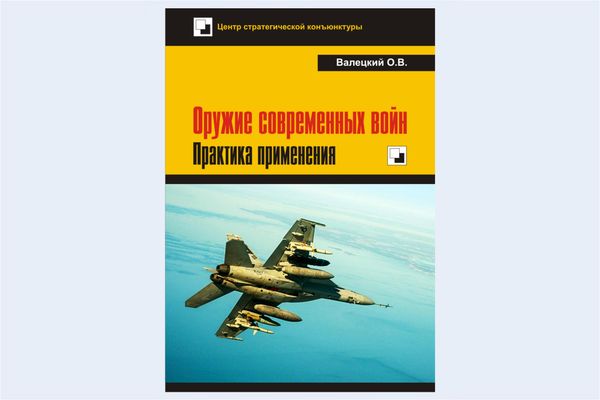 In the second half of the twentieth century there has been a surge in the development of ammunition management systems, primarily aircraft, which resulted in a radical increase accuracy and efficiency of weapons along with possible production in large quantities. Since the 1990s, and currently guided weapons repeatedly massively used by the US and its allies in a series of military campaigns and operations, demonstrating the increased importance of such systems on the battlefield.
Overshadowed by the fact that, in addition to aircraft, the main types of platforms carrying such weapons — warships escort classes. A reminder of this fact evilest practice primeneniya UO in the operations of the Russian armed forces in Syria. However, the most dynamic of this kind of platforms, in addition to USA, develops China. Another trend in the field of guided weapons currently is the activation of works on creation in several countries of missile defense systems, which is a reaction to the outbreak earlier the process of wide spread of missile technology in the third world. In addition to the active development of these countries for the production and acquisition of ballistic and cruise missiles are increasingly available and MANPADS — a formidable weapon of the battlefield, the meaning of which, however, goes beyond the tactical level. The proposed article will allow the reader to get an idea about the real possibilities of certain types of guided weapons, the consequences of their use and the trends in their development.
Published: the Valetsky, O. V. Weapons of modern warfare. Application practice / edited by Ponomarenko O. Yu., Ponomarenko V. M. City: Publisher Vorobyov A.V., 2017. 332 p.
ISBN 978-5-93883-334-0
---
Source: http://conjuncture.ru/book-valetskiy-ammunition-2017/